Four Noteworthy Split Releases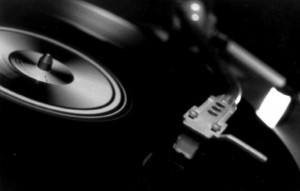 With a steady decline in CD sales caused by an even more exponentially consistent incline in downloading, it's becoming more and more difficult for artists to justify selling their music within physical mediums. The upside, however, is that many indie and DIY bands are using this as inspiration to get more creative, putting the extra effort into their physical products and making something even more unique and valuable for their fans. A classic example is the split release concept. With the recent resurgence of vinyl and reinforced motivation to create a valuable physical product, many bands have teamed up on interesting limited edition projects. Here are some notable split releases from this year and the past few years that are sure to be valuable collectors items:
Touché Amoré/La Dispute – Searching For A Pulse/The Worth Of The World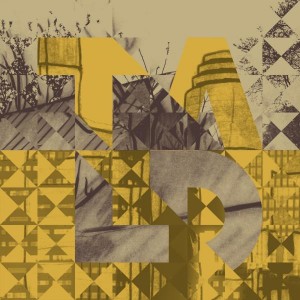 This may be one of the most treasured and well-known splits in today's American indie post-hardcore scene. Released by No Sleep Records in 2010, this 7″ record stands out due to the heavy integration between both bands on every aspect of the project. Close friends La Dispute and Touché Amoré decided to work on a concept together, both helping to write each other's songs, including cameos by each vocalist on each band's side. In addition, the cover and layout of the album is a mashup of artwork by one member in each band. Most splits are just two bands releasing their own music on opposite sides of the same product, but it's the heart and teamwork that makes this one so special.
Feist/Mastodon – Feistodon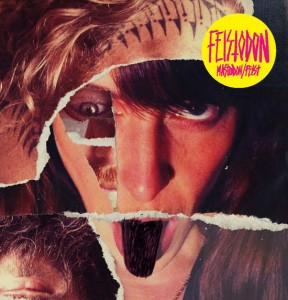 One of the more unusual pairings is the split between indie pop artist Feist and progressive metal heavyweights Mastodon. Last year the two acts were rumored about covering each other's music, but it was not definite. However, what originally started as a playful idea became a reality earlier this year on Record Store Day when they released 5,000 limited edition copies of a spilt vinyl 7″ cleverly named Feistodon. Each side contains one song"Mastodon's gritty cover of Feist's "A Commotion" on one side, and Feist's surprisingly cryptic cover of Mastodon's "Black Tongue" on the other. While the physical copies are long gone (or available for a steep price somewhere on eBay), you can now purchase the digital downloads here. They're also available for listening at Loudwire.com along with an interesting widget that allows you to fade between both versions of "A Commotion" to combine, compare, and contrast. Have fun!
Bayside/Saves The Day/I Am The Avalanche/Transit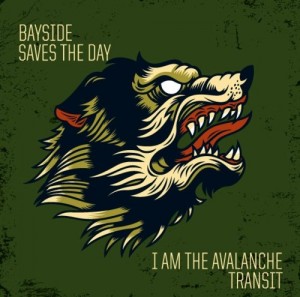 Okay, so maybe some people would call this a "compilation," but it was sold as a "four-way split" with two songs on each side, one by each band. Regardless, a collaborative effort of this magnitude deserves recognition. Used as a promotional tool for their tour together last year, the split vinyl 7″ between Bayside, Saves The Day, I Am The Avalanche, and Transit is a pop-punk fan's wet dream. Unfortunately, it caught a lot of flack and was underacknowledged due to allegations over the album art being stolen from tattoo artist Jim Silvia. Still, it's worth mentioning for being an ambitious four-band vinyl release.
Converge/Napalm Death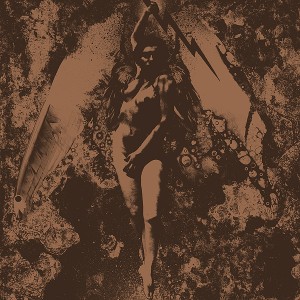 Fresh off the press, this 7″ brings together two of metal and hardcore's most legendary monsters, Converge and Napalm Death, both of whom have been tearing up the scene and setting the ranks for over a decade. Released only last month, this split contains two new recordings by each band. Napalm Death's side offers up two heaping servings of political destruction entitled "Will By Mouth" and "No Impediment To Triumph (Bhopal)." On the other side, Converge delivers an original gut-wrenching track called "No Light Escapes" and "a "We Are The World" styled rendition of the influential Entombed classic "Wolverine Blues," which features guest performances by "Tomas Lindberg (Disfear, At The Gates, Lock Up), Aaron Turner (Isis, Old Man Gloom, Split Cranium), Kevin Baker (APMD, The Hope Conspiracy), Brian Izzi (Trap Them), and more," says label Deathwish. Needless to say, this split packs a punch… and then maybe a kick to the ribs… and probably severe head trauma, and most likely death… Buy it now!
More Like This: