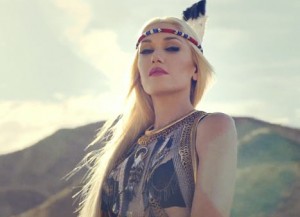 This past Friday, No Doubt released a music video for their newest single "Looking Hot" off their latest album Push And Shove, but it was immediately removed after being criticized for offending the Native American community.
According to Billboard, the video features Gwen Stefani in a "Halloween-ready Native American costume, while bassist Tony Kanal is [a] tribesman who helps the singer escape from her cowboy captors, played by Adrian Young and Tom Dumont." Due to a large negative response from YouTube users, the band decided to pull the video, releasing an apology on their website. Whether or not a remake is in store has yet to be determined.
If you like No Doubt, then you might also like OurStage's own The Worsties.
More Like This
Watch This! Wednesday: No Doubt, Craig Owens, And Green Day
Sound And Vision: No Doubt Rides Again"But Can Gwen Stefani & Co. Rise Again?
No Doubt Reveal New Album Title, ˜Push And Shove', And First Single