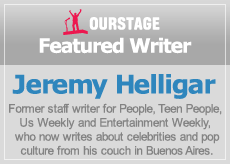 The more things change in the music industry, the more one thing in particular stays the same: Radio remains as integral to star- and hit-making as it was back in the days when Bill Haley & His Comets first rocked around the clock. Video may have killed the radio star in the 1980s, but today"if you get the sound and vision right"you still could live long on radio, and YouTube too.
Nowadays, though, even if you don't look like Katy Perry or Rihanna"and/or if your sound doesn't quite fit radio's increasingly slender formats"there are other options. Ten years ago, Moby became a superstar"mining multi-platinum with his Play album"despite having virtually no radio airplay and looking nothing like a traditional pop idol, after licensing every single track on the CD to movies, TV shows and commercials. By the time "South Side" became a bonafide radio hit, making it all the way to No. 14 in 2001, nearly two years after Play's release, it was gravy. The following year, Moby's fellow electronica act, Dirty Vegas, scored a No. 14 hit of its own after "Days Go By" popped up in a Mitsubishi Eclipse TV commercial.
Hollywood and Madison Avenue have borrowed from pop for years (for a price), often using well-known tracks by established artists, but recently, they've been selling new music, and up-and-coming acts (along with their own product) like never before. Some agencies are even launching their own labels, as is the case with RKCR/ Y&R. In 2008, music placement in ads helped M.I.A. land an unlikely Top 10 hit after "Paper Planes" was cast in the trailer for the film Pineapple Express. Coldplay's "Viva la Vida," the Ting Tings "Shut Up and Let Me Go" and Mary J. Blige's "Work That" all became chart hits after starting life in iTunes commercials, and the chart life span of Yael Naim's "New Soul" was extended by it's use in an Apple MacBook Air TV ad.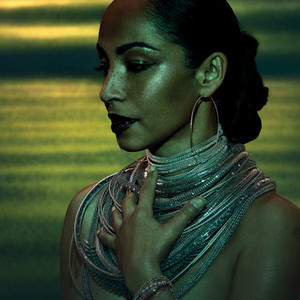 Sade enjoyed her biggest hit single in 20 years in January when "Soldier of Love" became as much a beneficiary of the TV promos for the final season of Lost as the show itself. Then along came Britain's Florence and the Machine, virtually unknown in the US until the single "Dog Days Are Over" upstaged Julia Roberts in the trailer for Eat Pray Love. That massive exposure raised Florence's profile before a plum gig performing the song on the MTV Video Music Awards in September helped the single surge to No. 21 on the Billboard Hot 100 and boosted its parent album, Lungs, to No. 14. (What is it about that number?)
Meanwhile, Brit band Muse also has benefited from heavy trailer  action and owes much of its high US profile to the overuse of its music in movies (in particular, the Twilight series), trailers and TV promos, such as the newly released global TV campaign for Virgin Atlantic Airways and the much touted 2010 Super Bowl Google spot. "Map of the Problematique" has featured in ads for Prison Break, The Children of Men and the upcoming Angelina Jolie/Johnny Depp film The Tourist, and "Uprising" popped up earlier this year in the trailer for Tom Cruise and Cameron Diaz's Knight and Day.
Rihanna's "Rockstar 101"  saw increased sales on iTunes and a surge in popularity after being featured in a commercial for MTV's Video Music Awards as well as becoming the soundtrack for the promos of the  CW's new show Nikita. Who'll be next? Christina Aguilera could use Hollywood's help now that radio appears to be totally over her. But even if her debut film, Burlesque, flops when it opens on November 24th, maybe the studio will stick her new single in the next trailer and watch both song and star soar [soundtrack hits stores November 16th].
Jeremy Helligar is a former staff writer for People, Teen People, Us Weekly and Entertainment Weekly, who now writes about celebrities and pop culture from his couch in Buenos Aires.