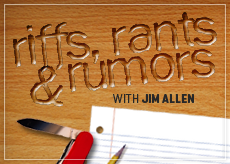 The attention-grabbing image on the front cover of the new Iggy Pop box set, Roadkill Rising, offers an apt"if a bit unsettling"visual metaphor for the punk patriarch's career. It's a pulp-horror-style illustration of an undead-looking Iggy rising up from between two broken white lines on a moonlit highway, most of his musculature free of flesh and dripping blood, as he stares solemnly forward with a grim sense of purpose.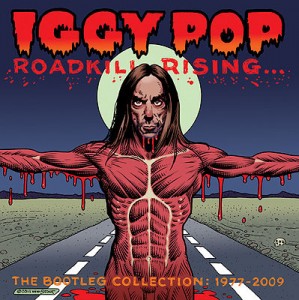 Not only has the real-life Iggy come disturbingly close to this depiction physically"with his leathery skin long stretched tight over a lean, lupine frame, and his onetime penchant for making onstage torso incisions"he has also embodied the image via his lifelong rock & roll mission, best described by his classic Stooges-era song, "Search and Destroy." The man called Pop has been all about bringing his message to the people in the most visceral way possible since The Stooges started out in the late '60s. Describing Iggy's onstage agenda, former Minutemen bassist and current Stooges member Mike Watt recently told your humble correspondent "We're there to work the gig, so he's plugged into the people, but it ain't schtick"he's right in the moment."
By the time Iggy ends a show, he's usually stripped to the waist, sweating from every pore and has fostered a mental, spiritual, and musical connection with everyone in the house. Even in his 50s and 60s, he could frequently be found inviting a hardy phalanx of audience members up on stage, battling with venue security guards and physically and verbally exhorting the crowd to let loose in whatever way possible. And it's that aspect of the rock legend's work that Roadkill Rising spotlights over the course of its four discs of live recordings.
Due out May 17 on the Shout! Factory label, Roadkill Rising is a staggeringly exhaustive document of Iggy's onstage antics throughout his post-Stooges career. Produced by David Skye, the set starts off in 1977 at the beginning of the Stooges frontman's solo career, and moves through each era of Iggy's development, going all the way up to 2009. There's one disc per decade, covering pretty much every phase of Pop's career, from the early, Bowie-assisted days of The Idiot and Lust For Life, through his various mainstream resurgences in the mid '80s and early '90s (the era of "Real Wild Child," "Candy," et al), and pushing onward to the twenty-first century reconstitution of The Stooges.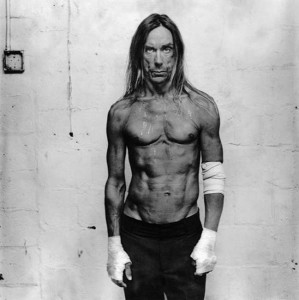 From a 1980 version of "Nightclubbing" that begins with Iggy shouting to the crowd, "Can I get a girl to come up here with me and go Nightclubbing?" to an '87 performance that finds him barking like a rabid dog as an intro to "Real Wild Child," you can hear the former James Osterberg Jr. putting all his energy into breaking the boundaries between performer and audience by any means possible. As Iggy begins to enter his elder statesman period in the mid '80s, his backing bands begin to sound a little less punky and a little more pro, but by the time he brings The Stooges back to life in the 2000s, that ragged-but-right rock & roll roar is as raw as ever. And no matter what's going on around him, Iggy never offers up anything less than 100 percent of himself to his fans.
With a total of sixty-six cuts covering a span of thirty-two years, it's tough to imagine a more comprehensive audio investigation of Iggy's live work than Roadkill Rising. And while the inclusion of liner notes might have provided a bit more context for this massive musical document, in the end all you really need is Iggy raging in your ear in order to immediately understand what "Raw Power" really means.