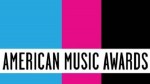 These last few weeks it seems like we've been posting more celebrity performances than not, and with the wave of awards shows recently, that's not likely to stop any time soon.
Though there was a ton of performances on last night's American Music Awards, we wanted to bring you our top five, in no particular order. Check out performances by PSY, Taylor Swift, Carly Rae Jepsen, Ke$ha and Christina Aguilera after the jump.
First up, PSY and MC Hammer. Though the pair was the final slot on the American Music Awards, , it was a killer performance that has since gone viral. Sporting the famed hammer pants, PSY and MC Hammer nail it in this performance of Gangnam Style.
After promoting her latest album, Red, you'd think Taylor Swift would be a little exhausted. After all, she's been appearing on every talk show and awards show for over a month now. However, right after accepting her award for Best Country Female, Swift launched into her masquerade themed performance of I Knew You Were Trouble. Though we love Never Ever Getting Back Together as much as the next site, it was nice to see a shift in performance choice.
Following up Taylor Swift in our performance list, comes the equally adored Carly Rae Jepsen, taking home the New Artist of the Year award and performing on a stage that featured colorful old-school phone booths, and plenty of glitter and glam. Jepsen stole fan's hearts with This Kiss before and Call Me Maybe.
Ke$ha lived up to her reputation, with a wild performance of Die Young, featuring a light show, tribal drummers and even a drum performance by Ke$ha herself.
Speculated as one of the best performances at this year's American Music Awards Christina Aguilera took to the stage Sunday night to perform a few songs from Lotus, including the title track, Army Of Me and Let There Be Love. Not only does this performance showcase Aguilera's incredible vocal range and multitude of talents, but we catch her smiling once or twice throughout the performance, proving once again the passion she has for the stage.
If you like Christina Aguilera, check out OurStage artist Shianne Mariah Phillips.
More like this: