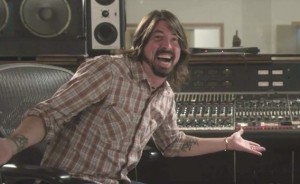 There's been a few so-called supergroups over the years, and we all know they can be hit-and-miss… maybe more miss than hit. But putting musicians like Dave Grohl, Jello Biafra, Keith Morris, and (if you can believe it) eight other legendary artists together for one album definitely warrants a little extra attention. Mike Dean and Reed Mullin of Corrosion of Conformity recently partnered up with these well-known music industry vets for their project, Teenage Time Killer. Instrumental parts for Teenage Time Killer's debut release were recorded at Dave Grohl's Studio 606, and will include appearances from the following musicians:  (more…)

From the vaults – a Halloween classic from 2011.
Halloween falls on a Monday this year, which means that it would almost be a disservice to readers everywhere if this post didn't honor the day in some way. Because of metal's dark nature, the possibilities are endless. I'll save the "Rocktober" and Misfits references (as awesome as the Misfits are), and just deliver you eight great OurStage metal songs that directly or indirectly relate to Halloween. Scary things, ghosts, zombies and/or the undead " you name it. Why exactly the eve of All Hallows Day (aka All Saints Day) was chosen to be about evil things we're not so sure, but we're not going to argue.
Now that you've got your tunes, let's tell you a bit about them:
"Initial State of Death" by They Might Be Zombies – Zombies and Halloween go hand in hand. This band may or may not be solely comprised of zombies (we're still not totally sure). All we know is that, if they are indeed the walking dead, they've still got pretty good finger dexterity.
"Epidemic" by hord – Ah, the zombie apocalypse. 28 Days Later and The Walking Dead showed us the terror an epidemic just might lead to. Here's the sonic version.
"Where Did They Hyde Dr. Jekyll" by Social Jet Lag – The classic tale of Dr. Jekyll and Mr. Hyde is always appropriate for Halloween. We're not sure that the song is actually about that story, but the title is, and the song's good enough that we'll let is slide (just this once).
"Night Of The Rising Death" by Black Divinity – We promise we're not intentionally filling this playlist with zombie-themed songs, but sometimes a song is just too evil to pass up. Black Divinity bring the fire with some truly evil vocals and riffs galore.
"Today You Will Die" by Gargantuan – Zombies are pretty scary " that's no secret. You know what else is scary? Serial killers. Something about sensing your own impending doom is just a tad unsettling, and Gargantuan capture the feeling pretty well on this track.
"Arise" by Still Screaming – There's not really all that much you need to know about this song other than that it's a crossover thrash/hardcore punk jam with the hook "We arise from the ashes of the dead tide!" If that's not evil sounding, I don't really know what is.
"Gift of a Ghost" by Einvera – I'm not sure about anyone else, but giving someone a ghost as a present seems like a really lame gift. I wouldn't exactly be pumped up about being haunted. Thankfully, however, Einvera's music is better than their gift ideas.
"Jesus Hates Zombies" by Above The Abyss – Jesus probably hates evil, that much is evident. Zombies are evil, that's also pretty obvious. I think Above The Abyss might be onto something here. Jesus might also be into irony, since by some definitions, Jesus could be considered a zombie (after all, he was dead, and then alive again).
What metal songs get you in the Halloween spirit? Let us know in the comments.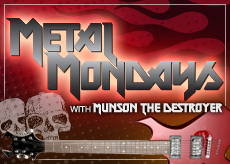 Dual-drumming metal band Kylesa are gearing up to release their first record on Season of Mist. A follow-up to 2008's Static Tensions, Spiral Shadow is pushing the boundaries of progressive, stoner, psychedelic metal even further. With two drummers, two guitarists, a bassist, and three people contributing to the vocals it's easy to see how parts of the band could get lost in the shuffle"but that's not the case with Kylesa. Phillip Cope (guitarist, vocalist and one of the founding members) took the time to answer some of our questions about the recording and release of the new album, as well as some other questions about the Georgia sound and playing to the band's extremely varied musical tastes.
OS: So, Spiral Shadow is going to be your first release on Season of Mist. How was the transition from Prosthetic Records?
PC: It was about a year in transition, and we just needed to figure out what we wanted to do next. We waited about a year and we figured we should tour hard to support the record that Prosthetic put out before we left.
OS: In line with Static Tensions, Spiral Shadow is your most progressive and psychedelic album to date. Do you think it's getting close to an ideal sound that encompasses all the influences that you have in the band?
PC: You know, no one's ever really put it that way, but I definitely think it is.  I know we're the happiest with this we've ever been for sure.
OS: Did the writing process change from previous albums?
PC: Actually, it stayed pretty much the same.
OS: You've said you share writing duties amongst band members. Did anyone in the band have more of an influence for Spiral Shadow than your other albums?
PC: That's really hard to say, I don't remember it getting to the point where anyone was getting too domineering.  I think we all kind of run our ideas across each other before we go full on with anything too weird.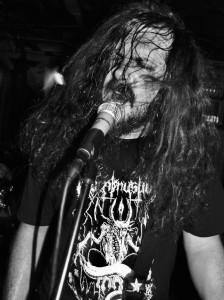 OS: Do you think that coming from Savannah [GA] has had a profound effect on your influences, and in turn, the music you make?
PC: In terms of bands from Savannah, definitely not.
OS: How about growing up in the south, and the music you were exposed to as kids?
PC: I'd say the big thing was being exposed to punk rock, heavy metal and other weird stuff like that at an early age due to there being an art school in our city.  It's a small southern town, but it did have an art school, and that brought in a lot of people from many different places and I was able to get into a lot of different stuff because of that.  But also, because it was small there weren't a lot of scenes, all of the people who were into stuff that was a little different all sort of had to stick together. So there wasn't really a lot of room for different cliques, if you know what I mean.  When I was in high school I was more into punk rock, and there were only like two other kids into that"then there were like 5 or 6 other people who were into metal, you know"and everybody else were jocks and rednecks.  We kind of had to stick together, we didn't really have a choice.  You'd argue at lunch about whether Slayer or Misfits were a better band, but¦ (laughs)
OS: Do you think that, with other bands from Savannah like Black Tusk and Baroness, you're sort of giving Georgia a sound identity?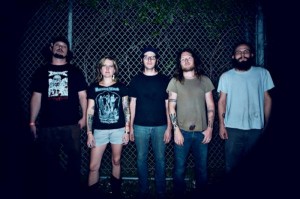 PC: You know, it's hard to say, but it looks that way.  It sounds like you know some of our history"lately people have been saying Oh, you sound like Baroness or Mastodon but our roots go farther back than that. I think all the bands ought to keep going their own directions.
OS: Yeah, obviously you guys are going in a bit different direction than Black Tusk, Baroness, Mastodon, etc. but there are definitely some similarities among the area.  Would you compare it to the Desert Rock scene with bands like Kyuss and Fu Manchu?
PC: I don't know, I think it's too early to tell.  I know this though, when Kylesa started, Baroness and Black Tusk weren't even bands yet, and Mastodon had just started up too, and I had already been going for seven years with Damad"I don't think there was an intention of there being a scene.  It just kind of what happened.  Mastodon was going in one direction and we were going in a different direction, it wasn't until years down the road until people even made a connection between our two bands.  But what happened in Savannah was that people were starting to get an interest in there was a scene starting to build up.  Damad kind of started it, but when Damad broke up there were like sixteen people at our last show (laughs).
OS: You alluded to it earlier, and Laura has mentioned it in an interview in which she appeared to get a bit offended"you don't like to pigeon-hole yourselves stylistically, but do you have problems with other people applying labels to your band?
PC: You know, I don't think Laura was actually as pissed off as that article made her sound, but she might have been, I don't know"she said she wasn't (laughs).  But when you play music like we play that's like ours, what the hell do you call it? You don't have to accept people who call it what you don't want them to call it, but I don't really have a problem with people calling us something"I realize that writers need something, you've got to describe us somehow.  We've made it kind of difficult on people because we won't call it anything ourselves.  Some people get it, some people don't. I don't really get too upset by people calling us the wrong term, if that makes sense.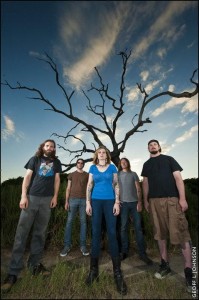 OS: Yeah, that makes sense. So what do you think the future for Kylesa is as a band?  Do you think you'll get more progressive and psychedelic?
PC: I'm not sure, that's really hard to say at this point.  We try to find a good balance between being true to ourselves and being true to our fans.  We don't want to do anything that would alienate our fans.  You know, for all the talk they're having about this album being different, there might be some songs that are different, but there's plenty of stuff that continues along the lines of what we've done in the past.  We've done that with every album.  We've brought something from the past and brought in something new.
OS: Yeah, I've definitely noticed that with the new album you've polarized it a bit more.  You've got some old school heavy Kylesa sections and some more pure psychedelic sections as compared to Static Tensions"was that on purpose?
PC: Yeah, completely.  We wrote how we wrote, but you know, at the same time we don't want to alienate the people that support us and got us here.  We have a great loyal fan base of people that have been sticking around for years, and some people that continue from Damad, and we don't want to do anything that those people would see as a middle finger.  But we've said this from day one, and people who have been following us understand this, that that is part of what we do"we change, we do new things and we've said that from the beginning.  People aren't going to get the same record over and over.
Spiral Shadow drops October 26th on Season of Mist. It's a really solid album"both for old Kylesa fans and new. You can order a copy of the new album with a DVD and/or a t-shirt from the Season of Mist webstore, or get a limited edition deluxe digipack from the Relapse Records webstore.
If you're still on the fence about the band, check out the Spiral Shadow album trailer: