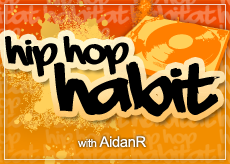 Instrumental hip hop"rappers rhyming over beats recorded by real instruments as opposed to synthesized ones"has always occupied a strange slot in the musical landscape. For some, the organic percussion and other natural sounds come across as anemic versions of the usual blaring bass and skull rattling beats. For others, this diluted sound created by traditional musicianship actually better represents the raw talent and musical versatility often smothered by the digital ornamentation in the Top 40 game. Regardless of your stance, know that T.I.M.E. Moves Infinitely, this week's featured Hip Hop Habit group, perform this genre at its best, and you'd be doing yourself a disservice if you don't give them a chance.
Another act from the greater DMV's surging hip hop scene, the two emcees of T.I.M.E. (Taking In Music Eternally) have been at it since childhood. Richmond, VA local Niko began writing at the age of six and eventually reached the immense output of one song a day thanks to the suggestion and encouragement of his mother. His cousin Reggie, a Washington, DC native,  first dabbled in music by playing the clarinet and alto saxophone in middle school. This interest developed into a love of production, and Reggie has been making beats under the alias of Volume ever since. As you may have guessed already, their respective paths eventually intertwined in college to form T.I.M.E.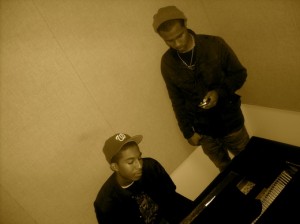 Their chemistry can be felt in confidence cruising jams like Jimmy Rockafella Melvin, a track punctuated by punchy piano chords and straightforward beat. Yet as uninteresting as that may sound, Volume knows what he's doing.  The chords are jazz-like in the sense that they are dissonant and unpredictable, and more instruments enter throughout, creating a layering effect. To accentuate this oddly appealing beat, Niko, announces his charisma and welcomes listeners to the T.I.M.E atmosphere with phrases like Yo give me that vibe/ I'm keeping the spirit alive/ You gonna feel me thrive inside/ As soon as I've opened your eyes/ You've opened your mind/ And now you are no longer blind. He, like everyone else, is just trying to make it, and encourages listeners to do the same in the chorus line If you make it/ You know you make it/ Hands up to the sky.
Sleep Seekers offers an opposing message. Wherein the aforementioned track inspired go getters to affirm life to the fullest, this track chronicles Niko trying to diagnose the reason for his seemingly perpetual exhaustion. One would assume that this is the natural response to copious amounts of energy: the hangover after the party. But there's more to it than that, most notably a young emcee just searching for answers. Lines like Feelin' more tired than Obama in his third week and It's unhealthy my body's been runnin' for days/ Operatin' off red bull and fish fillets relay the obvious, but their counterparts, such asJust wonderin' if something is gonna wake me up again/ I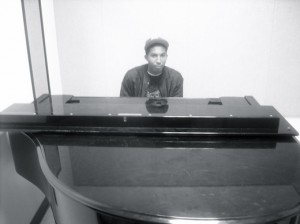 'm just guessin' that I'm on a whole new route/ Trying to get in where I fit in/ And fit in where I stand out provoke enough thought to keep audiences wondering how and why the flame was extinguished throughout the song. This lyrical content is set against a lush musical backdrop consisting of horns, strings and guitar, all of which combine to come as close to rap's version of a lullaby as possible.
They've made campus radio appearances, and even have a show lined up at the world famous 9:30 club in DC set for this coming Sunday. If you're into the band, download their tracks for free off bandcamp and let us know what you think about these hip hop cousins in the comments below!