Watching Nathan and Jonathan McEuen open a recent show for the Nitty Gritty Dirt Band was something close to a religious experience for many fans of the iconic roots band.
The brothers are sons of the highly-lauded String Master and Dirt Band co-founder John McEuen (and nephews of its other co-founder Jeff Hanna) so their talent is almost a given. What was moving, though wasn't their musical [and extensive] musical skills but the emotion they brought to the songs, many of which were reminiscent of the sound that brought the Dirt Band to international fame " and has kept it there " for more than 45 years.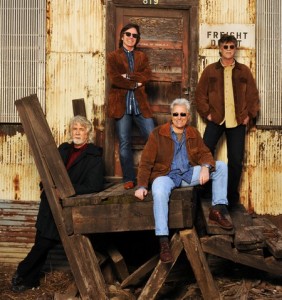 As all fans know, the Dirt Band made its name and then some with a host of brilliant albums including the 1972 release Will the Circle Be Unbroken, that includes collaborations with such country greats as Hank Williams and Roy Acuff.
What's perhaps most refreshing is that while the band pays due diligence to its heritage, it also looks to advance it with everything from new studio albums to fresh arrangements on classic songs.
That's why its history includes collaborations not just with country luminaries such as Mother Maybelle Carter but rockers including Aerosmith.