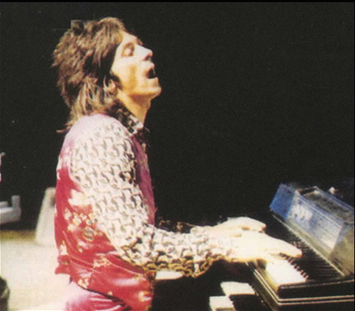 UPDATE: Paste Magazine is reporting that Ian McLagan has died at the age of 69 from a stroke, and not a head injury, as previously reported.
UPDATE 2: McLagan's official site has posted a statement: "It is with great sadness and eternal admiration that we report the passing of rock and roll icon Ian McLagan. Ian was a member of the 'Small Faces' and 'Faces' and was inducted into the Rock and Roll Hall of Fame in 2012. He died today, December 3, 2014, surrounded by family and friends in his adopted hometown of Austin, TX, due to complications from a stroke suffered the previous day. He was 69 years old. His manager Ken Hushnick says, 'He was a beloved friend to so many people and a true rock n roll spirit. His persona and gift of song impacted the music across oceans and generations.' Ian's bandmate in Small Faces and Faces, Kenney Jones said, 'I am completely devastated by this shocking news and I know this goes for Ronnie and Rod also.' Ian's artistry, generosity and warmth of spirit touched countless other musicians and music fans around the world. His loss will be felt by so many. Ian was scheduled to begin a North American tour today, opening for labelmate Nick Lowe."
ORIGINAL POST:
Details are scarce at the moment, but Ian McLagan, the great keyboardist for The Faces and Small Faces, frequent sideman with The Rolling Stones, and solo artist, has been hospitalized in his hometown of Austin TX with a reported head injury. He is said to be in critical condition.
McLagan currently leads the Bump Band, and has just come off the road. His website confirms the news of his hospitalization, saying he was admitted last night and asking fans to keep him in their thoughts and prayers. Ours are certainly with him.