Drake must be the luckiest guy in music. He's got an enviable portfolio of assets: looks, talent, street cred, excellent connections, gold and multi-platinum. Now the Canadian rapper has a beautiful woman, too"at least a controlling interest in her legacy. But is ownership of the next posthumous phase of Aaliyah's career one benefit too many?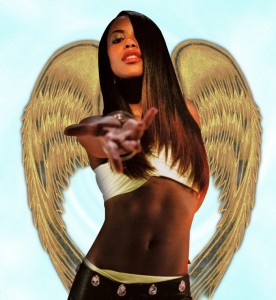 That's what some are wondering as we approach the 11th anniversary (on August 25) of the death of Aaliyah, who was killed in a plane crash in the Bahamas in 2001, at age 22, cutting short one of the most promising careers in music. Since then, there's been scant new material issued under her name. I Care 4 U, a posthumous album released in December of 2002, was followed by nearly a decade of silence.
Until now. Earlier this month, Drake unveiled a new Aaliyah track, Enough Said, credited to Aaliyah featuring Drake and produced by the rapper's Take Care collaborator Noah 40 Shebib. There's more: Drake has promised a new Aaliyah album, executive produced by himself and 40, with 13 or 14 tracks, to be released later this year.
"Enough Said" Aaliyah featuring Drake
But is it a true Aaliyah album if key players in her life and legacy"namely her immediate family"are left out of it? Her brother, Rashad Haughton, went so far as to deny the family's involvement on Aaliyah's Facebook fan page. There is no official album being released and supported by the Haughton family, he posted on August 7, several days after Drake released the new single. (more…)

"I get high with a little help from my friends," Ringo Starr sang on the Beatles' 1967 classic. These days, so do many of music's top stars. Two's company, and so is three and sometimes four. The more the merrier, the higher and higher they get.
On the charts, that is.
In the Top 40 of Billboard's Hot 100 for the week ending December 10, seventeen songs were collaborations between separate recording entities. Four of them featured Drake, and three apiece featured Rihanna and Nicki Minaj, who both appeared on tracks with Drake and with each other. But will.i.am featuring Jennifer Lopez and Mick Jagger"and debuting at No. 36 with "T.H.E. (The Hardest Ever)," which the threesome performed on the November 20 American Music Awards"was probably the one that nobody saw coming.
Old-school Rolling Stones fans must be cringing at the idea of Jagger going anywhere near Lopez and will.i.am so soon after Maroon 5 featuring Christina Aguilera went to No. 1 by invoking his hallowed name on "Moves Like Jagger." But for a sixty-something legend like him, hit records"even if in name only, a la Duck Sauce's GRAMMY-nominated "Barbra Streisand"are a near-impossible dream unless they're in tandem with other, often younger, stars.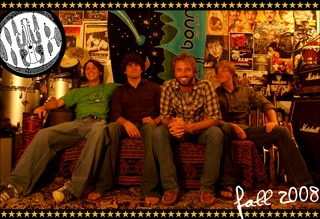 Hightide Blues is as powerful as they are upbeat (something that tends to be rare). Their country influences meld so perfectly with their blues rock sound that this band will bridge the gap between those Alt Rock Kids and the Country Lovers. In fact, I think they are so good, you will like them after just one song.
Since their first show back in 2006, Hightide Blues has played at hundreds of venues all over the Southeast and taken the stage with such artists as Sara Bareilles, Graham Colton, and Jason Isbell. They treat their recordings with that same high level of class and recently completed an EP ("Love Come Easy") at House of David Studios in Nashville, a recording studio that has hosted such legends as Elvis, Neil Young, B.B. King, Joe Crocker, and Roy Orbison. Up next, the band has announced that they will be playing the SXSW music festival in Texas . With a resume this strong, I'd say they are bound to be one of the best blues/southern rock bands to grace the Country genre in a long-time.
There are a lot of reasons to like this band. You may be impressed by their star-studded collaborations or their impressive studio rsources. Maybe it's just their stage presence or their unique, alternative country sound. Whatever your reason, now that you've heard that one song, shoot on over to the band's fanclub and listen to the rest of their tunes. You  won't be disappointed.