What better way to enjoy the end of summer than by listening to an awesome band that gets its inspiration from the great outdoors?
Pureza Natural (which means something like natural purity) is the name of a Panamanian band that has been getting rave reviews from fans on OurStage.
Its members define their style as a fusion between typical African rhythms and classical Australian sounds. To us, this means they are masters at mixing different genres like ska, funk, reggae and others.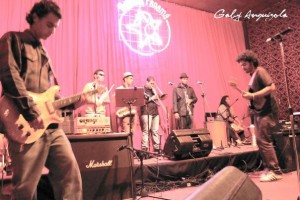 Perhaps the most interesting thing about Pureza Natural is that there is a real philosophy behind their music. They describe their band as a living organism, a child who is willing to explore the world, who sings with joy for all the beauty in human kind.
Play Purezas' songs on OurStage and you will understand exactly what is behind of this philosophy.  Each song aims to convey a profound ideological message. Take Verde Aqua a piece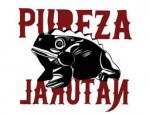 that mixes jazz and reggea, and talks about love and nature. We also love Ya Pocos Quedan, a fun piece that blends catchy rhythms with elaborated thoughts about the world.
Here on OurStage, fans seem to really dig Purezas' music. Verde Aqua has been in the Top 10 and Top 40 charts, and has gotten very positive comments from both artists and fans.
If you are into fun music and deep thoughts, we are sure you'll enjoy Pureza. ¡Provecho!