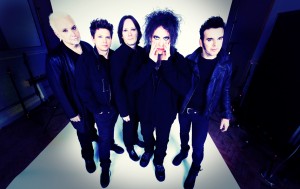 I can't even believe I'm about to write this, but The Cure are making an incredible comeback this year, and I couldn't be more excited. The band will release their 14th studio album, tentatively titled 4:14 Scream late this year, embark on a world tour which will see the band perform three albums in full, and release a few live DVDs for good measure. Among the albums performed on their world tour will be 1984's The Top, 1985's The Head on the Door, and 1987's Kiss Me, Kiss Me, Kiss Me. Though an album release date and tour dates have yet to be announced, the band will be playing the Teenage Cancer Trust benefit concerts at London's Royal Albert Hall on March 28 and 29.
More like this:
Soundtrax: Songs For Early Winter
Sound and Vision: Pop's Greatest Gender Benders " Songs That Sound Better Sung By the Opposite Sex
That Song's About Sex?!