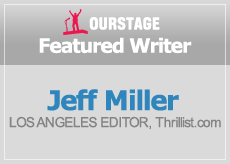 The mainstream media may have been all agog about the Kanye West and Taylor Swift record leaks last month, but for a smaller, slightly more day-glo festooned segment of the music-fan populace, one record's drop is far more revelatory.
That album is Tron: Legacy"the much-hyped 3D Disney tentpole out Dec 17th. Normally, a soundtrack album wouldn't garner much attention (outside of the Twilight series) but this one's extra-special.  Not only is it the score to a very-long-awaited sequel (years since the original: 28) but it's the first album in almost 6 years from the beloved French electro duo Daft Punk"who, in that interim, have gone from rave-music favorites to festival headliners due to the strength of their repetitive, dance-happy songs and their high-energy live show which has won them accolades on all sides of the music arena.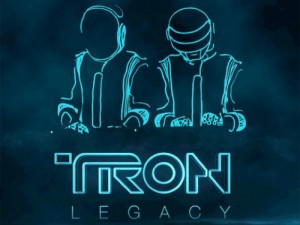 The response to this buzzy burst: mostly, a lackluster sigh. Instead of bouncy synth jams like One More Time, the closely-guarded songs are more like minor-key vignettes"mood-inducers that sound futuristic retro. That's thanks to the gurgling, ready-to-explode keyboard sounds in the background"and the nearly 100-piece orchestra in the foreground, breaking out string swells and oboe glares among Bladerunner bleakness.
Longtime fans may claim heresy, but I hear something else: progress. Sure, Daft Punk made their name on robotic chillness like Around the World but this is something more: heart-beats with old soul. The orchestrations are classic"some may claim too much so"but in being so timeless they're also unquestionably cinematic, bursting with drama in a way a dance floor cannot. On top of that, it gives them room to explore their live set. With rumors of a 2011 tour abound"and though the spaceman-helmeted, pyramid-topped light show extravaganza set 2006's Coachella ablaze"the largess and command that a full orchestra could give them could be wholly, truly epic.
But what's flummoxing the most is: what did people expect? This is the soundtrack to a movie, not an album proper. Unless you're, say, Paul Simon working on The Graduate or Badly Drawn Boy scoring About a Boy, writing for a movie's all about subtext, not overtness"a lesson likely never learned by Kanye West or Taylor Swift, but practiced"and preached"by two out-there Frenchies. Respect.
By Jeff Miller
Jeff Miller is the LA editor of Thrillist.com and has been writing about music professionally for over a decade for publications including the Los Angeles Times, Relix and Esquire.com.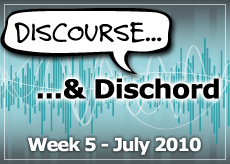 The Good
Funny or Die sends M.I.A. to the suburbs
Watch your back, Funny or Die. After a New York Times article hinted that pop artist/politico M.I.A. may enjoy the finer things in life more than she would like known, the singer fired back by publishing the interviewer's cell phone number on her Twitter page. Nerve=hit. Now Funny or Die is rubbing a little salt in the wound with this video parody of M.I.A.'s Paper Planes, which depicts the singer living in the tony Brentwood neighborhood with an au pair and a predilection for Monet and fine wines. Can't wait to see M.I.A.'s graceful response to this one . . .  keep an eye on her Twitter page.
The Bad
Justin Bieber tries to escape crazed groupies on a Segway
Run, Bieber, run! Or, stand on a machine that will run for you. That's what the teen pop star did when frenzied fans caught sight of him in an Arizona parking lot. Apparently being seen on a Segway is less traumatizing than being attacked by rabid tweens. Check out the video below.
The Ugly
St. Louis birds poo-poo Kings of Leon concert
Kings of Leon had to cut their set short in what is now being referred to as Pigeongate. After opening acts the Postelles and the Stills endured a torrent of pigeon droppings during their sets at the Verizon Wireless Amphitheater in St. Louis, Kings of Leon took the stage with a little trepidation. Three songs in, an unidentified feathered sharpshooter released a load that landed near bassist Jared Followill's mouth, causing the band to halt the show. In the words of Stephanie Tanner, How rude!
LiveNation, the promoter of the event, promised fans a full refund.
Miscellany