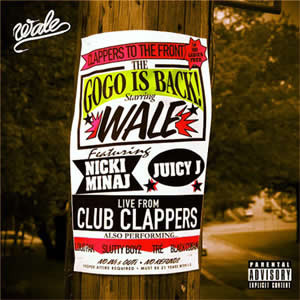 Miley Cyrus may be busy distracting the world with the notion that twerking is the next big thing, but in other areas of hip-hop, the true genre trendsetters are continuing to deliver club-ready dance tracks that are heavy on the bass and light on gimmicks.
"Clappers" is the latest single to surface from DC native Wale. The song and video are focused on celebrating the beauty of girls who aren't afraid to go wild on the dance floor. Nicki Minaj and Taylor Gang member Juicy J add verses to support this theme, and the results are one of the most exciting 'club tracks' to hit the urban scene in weeks.
Performance videos tend to vary very little in the grand scheme of things, and unfortunately "Clappers" is no different. While the song is fun and perhaps there is no visual concept that could improve upon the song's basic subject matter, it is still an idea that's been done before. Many, many times before.
Wale's new album, The Gifted, is available now. (more…)