UNDER COVERS 6: ORIGINAL COVERS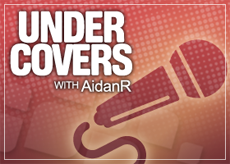 Welcome to the sixth installment of "Under Covers," a bi-weekly topic dedicated to exploring the musical possibilities of artists appreciating one another's work on both the OurStage and national levels. This week's topic: Original Covers.
There are two brands of cover artist: the copycat and the innovator. No one is going to deny that playing your favorite rockstar(s)' epic anthems verbatim isn't a blast, but it's always a little more interesting"at least to me"to hear the classic tunes we all know and love reworked from a fresh, new angle.  I've decided to change the format of this edition of "Under Covers" yet again, this time highlighting some of the most original cover songs on the site.
To start, let us explore what has officially been deemed the world's most covered song: "Yesterday" by The Beatles. According to The Guinness Book of World Records, Paul McCartney's dream-inspired eulogy honoring sunnier days has been covered nearly 7 million times. Yet no matter how many times this song is redone, it will forever stay relevant, as the idea of yesterday will remain as long as the earth is spinning. As noted earlier, the hooky melody to this song came to Sir McCartney in a dream. Upon awaking from the dream, he raced over to the piano to solidify the idea before it drifted away. After that moment, the story goes that Paul became more or less obsessed with his inadvertent creation, playing it whenever he got a chance, and eventually driving his fellow band mates insane. Even after the success of the song, Lennon went on record to state his dislike of the bothersome circular nature of the lyrics as the listener never actually finds out what has happened since yesterday. Regardless, it is a strikingly simple song for the emotional weight it possesses.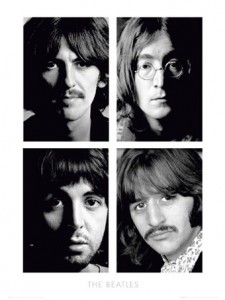 On a creative level, taking a simple song and expanding up on it is always more challenging than the stripping a complex song down to its core, which is why 8- member German a cappella group Die Vielharmoniker's take on "Yesterday" is so breathtaking. They change the beginning from a straight rhythm made up of only 8th notes, to one comprised of 8th notes, half notes and melody. It's always amazing to me how capable a cappella singers are when singing instrumental textures. Die Vielharmoniker is no exception. Whether intentionally or not, their la-la-la's during the chorus sound like the guitar plucking in Yesterday, and the long sustained notes sung by the deep voices in the group sound like the low string instruments used in the original song. For the most part, the song is split between secondary vocals featuring one lead vocalist, but at certain points in the lyrics like hanging over me and a place to hide away, all participants come together to sing the lyrics as one, creating an enveloping sonic pillow for listeners to enjoy. To change things up even more, they switch lead vocalists and their harmonies throughout the composition, giving each new section a different vibe than its predecessor. Hear what the artist's themselves have to say about the arrangement and their unique a cappella twist:
"The arrangement of "Yesterday" is mainly based on a King's Singers version of this Beatles classic. It was adapted by Viola to suit the voices we have in the group and features myself and Toby, another Englishman, who left the group at the end of 2008. We have more demanding arrangements that we sing, but the voice parts on this title come together beautifully to produce layers of sound and seemingly complex harmonies. Less is, as they say, often more! ;o)"
"It's still one of our favourite arrangements to sing and is always a welcome inclusion in any set we perform. It helps, of course, that the original song is so well written. All we do is give it a fresh twist by singing it a cappella."
– Matt Atherton of Die Vielharmoniker
Stemming from the same decade, The Doors' iconic and heavily covered Light My Fire has been theorized to be a euphemism for many indulgences. Whether said indulgences be sex, drugs or plain raucous behavior, it can be agreed upon that this song encourages some sort of energetic outlet. So what happens when one man takes a song thriving with enough flammable energy to light the night on FIYAH and whittles it down to acoustics? Listen to Owen Brady's rendition of the unrelenting classic and find out for yourself! Despite lessened instrumentation and a slower tempo, his version sacrifices no passion from the original, and more than makes do without the lengthy acid rock organ solo. Brady's vocals are very dynamic, varying from the sweet and sensual to straight up top-of "your-lungs bravado. During the instrumental breaks between chorus and verse, smooth guitar licks accompany the rhythm to create a sort of mini solo, sections that eventually become something to look forward to throughout the piece. So while Mr. Mojo Rising and The Doors may start a forest fire with 7 minutes of full ensemble, Mr. Brady strikes the match in a mere 3:04 " just enough time for his well balanced creation to set your soul ablaze.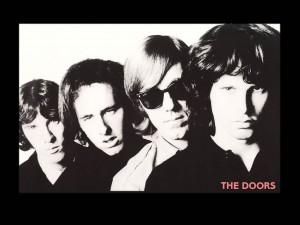 These artists and their songs are fantastic examples of modern refurbishings of timeless classics. It is this mentality that allows 40-year-old hits to grow and evolve with the times, a mentality that will hopefully persist as long as music exists. If you have a topic for "Under Covers" or know artists that you would like to cover or be covered by, leave a comment about them below!