Download of the Week: Philadelphia Slick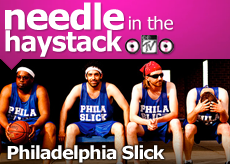 Premiere Philly underground hip-hop act, Philadelphia Slick, are hitting the prime time with their new EP, Everything's Game. Their latest offering blends fresh blasts of jazz, funk, hip hop and other genres to create a unique sound mixture that will surely cause even the most resistant head to move to the beat.
Having ranked first 5 times in 3 different channels on OurStage, the group has had quite the successful run. As this week's Needle in the Haystack, Philadelphia Slick will be giving away "Everything Must Go" off their new album. Keep an eye out for more from them throughout the week!