Rock 'n' Roll Call: Playlist for an Autumn Day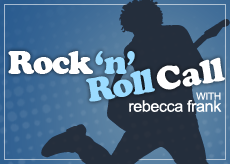 The leaves have changed, the temperature has dropped…there's no doubt that it's officially fall. Before the really cold weather starts to set in, sometimes it's nice to go for a walk with some hot chocolate and an awesome acoustic playlist.
Here are our picks for music as chill as the air outside" the soundtrack for that perfect autumn day. Click on each artist on the list to check out their OurStage profile!
1. Andrew Varner – "Autumn Leaves" Could there be a more perfect title for this playlist? Andrew Varner starts us off on the right foot with this soulful yet spunky tune, complete with some The Fray-esque piano parts.
2. Hana Kim – "Chase the Morning" Hana's voice is beautiful and perfectly compliments the soft guitar parts on the track. If you like A Fine Frenzy or Missy Higgins, you're sure to be a fan of Hana's!
3. Caleb Lovely – "Stay" Caleb's voice makes this love song soothing and endearing. Definitely love the hand drumming as well!
4. Ron Pope – "Drop in the Ocean" This song grabs you right from the start. It's an older version of the song, which now has a full band on it. Ron's piano playing is flawless and his vocals truly capture the emotion in the lyrics. Ron performed this song as an unsigned artist on MTV's Total Request Live and was soon awarded a record deal with Universal Republic!
5. Jesse Thomas – "Say Hello" Like KT Tunstall, Jesse Thomas' voice is both pretty and rough, with a slightly raspy quality that makes her stand out from the typical female singer-songwriter. If you listen closely to this cute and quirky tune, you may realize the lyrics are deceptively dark.
6. Jordan Tolentino – "Closer To You" Jordan's got the right idea on this song, as he sings, "We can grab some hot chocolate, walk and talk about the things that make you who you are." The vocal melodies, fantastic harmonies and lively guitar on "Closer To You" remind us of Jason Mraz!
7. Torin Dinh – "I Could Lose the Night" This song has an almost country-like feel to it. The bells in the background add a bright and bouncy quality to this sweet acoustic number.
8. Natalie Creel – "To California" Sounding like a young Sarah McLachlan, Natalie Creel's voice is full of emotion and sincerity. With songwriting chops like this, it's hard to believe she's only 20-years-old!
9. Chris Ayer- "Say What You Mean" One listen to this song and you'll see why Chris Ayer has received a multitude of awards and praise for his music. On this track, Chris' warm and encouraging voice asks listeners to "Say what you mean this time and stay who you are."
10. Micah Premnath – "Oh My" Micah's impressively smooth vocals start off this track on a high note, and it only gets better when the reggae-style beat fills in behind the guitar. With romantic lyrics and a catchy chorus, "Oh My" is sure to please fans of Amos Lee and Bruno Mars.
Check out all the songs in the player below and let us know which songs you would add!