The Good Kind: How Big Name Artists Are Giving Back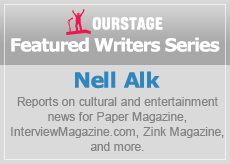 It seems that lately famous names, especially those with musical talent, are all about doing good. Musically inclined individuals are readily inspiring warm fuzzies. Maybe I wear rose-colored glasses when viewing icons responsible for my longtime love of audible bliss. No matter. I'm comfortable with this analysis, content to single out a handful of mention-ables for their meaningful efforts to make a difference for those less fortunate. Or, in some cases, their willingness to lend a hand (err, track) on behalf of the greater good by making their art both part of the conversation and solution no matter the cause.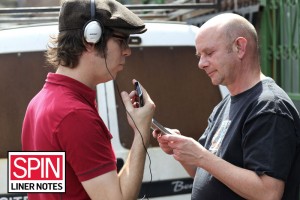 Recently I had the great pleasure of attending the fourth installment of SPIN Magazine's Liner Notes, a series that highlights the influence of literature on music, promotes literacy, fosters a love of reading among music fans and raises money for organizations. In this instance, Ben Folds and Nick Hornby shared the stage, co-headlining this special gig, where music and literature intersect. The two discussed their collaboration on recent release Lonely Avenue and performed select songs from the record"the audience couldn't be more pleased by the intimate engagement. The event, held in New York, raised funds"and awareness"for Housing Works, a non-profit that strives to ensure homeless and low-income people living with HIV/AIDS and their families have adequate housing, food, social support, drug treatment, health care and employment.
While neither singer-songwriter/multi-instrumentalist nor novelist touched much on the charitable basis of the benefit, their brand names brought fans that packed snugly into the Crosby Street bookstore and café. The sold-out event was attended by 250 people and raised over $10,000.
Producer (and so much more) Moby took a different approach by lending his tunes to a powerful documentary film that is sure to turn heads; Director Lucy Walker's Waste Land is a transformative exploration of the human spirit. The movie chronicles the everyday lives of poor trash pickers who make their way collecting recyclable materials at the largest landfill in the world, Jardim Gramacho, located on the outskirts of Rio de Janeiro.
Moby, who spoke about his participation in the film at the React to Film screening at SoHo House, said I've never been happier to have my music used than in this film. There [are] so many messages. His involvement piggybacks another way in which Moby is giving back. He told attendees, I started a Web site called MobyGratis.com, which gives free music to indie filmmakers. To anybody. He quipped, You can even lie and say you're an indie filmmaker. He explained the simple process, What I'm particularly happy about [is] now, [when] someone submits a request for a license and we don't get back to them within two days, it's pre-approved. Which is great. Free music for everybody! So, while all independent projects may not align with an obvious cause, or multiple causes as Waste Land does, Moby is himself coming to the aid of struggling moviemakers attempting to convey meaning via art.
Moby's not the only musical wunderkind with a soft spot for significant films. So too, it seems, is John Legend, who lent his vocal acumen to the soundtrack of Waiting For ˜Superman,' a film that explores corruption in America's education system. Says Legend, I was really inspired by the film. I wrote a song for it. It's the only original song on the new album. At the red carpet premiere at New York's Lincoln Center a few weeks ago, Geoffrey Canada, president and CEO of the Harlem Children's Zone, pointed out, John Legend has been really terrific about these kinds of issues. His voice in this is really important.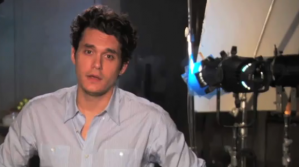 Musicians who speak out as, well, "spokesfolks" for important issues deserve recognition too. Take John Mayer for example.  He attached himself to the Malaria No More campaign, specifically the Comedy Fights  Malaria effort, which uses laughter-inducing videos with major celebrities (Aziz  Ansari, Orlando Bloom, Jason Schwartzman) delivering hilarious lines and talking @#$% about the epidemic. In one of the videos, Mayer says, oh-so-seriously, Mosquitoes will tell you they don't have malaria, but use a net anyway. It's a clever viral tactic that aims to make an impact and garner attention"and funds"to help wipe the planet clean of this disease. One of Mayer's songs, Why Georgia, also appears in one of the videos, entitled My Childhood. Prior to this enterprise, the organization released Indie Rocks! A Benefit Album for Malaria No More last year. This 14-track compilation included contributions from Peter Bjorn and John, Wild Light, The Walkmen and eleven others.
Whether through music or using their voices to speak up on behalf of a cause they believe in, be it animal rights (HERE, Paul McCartney) or civil rights (Beautiful Small Machines, Pink), education reform (Lil Mama, John Legend) or the environmental crisis (Green Day, KT Tunstall), curing diseases (Coldplay, John Mayer) or fighting poverty (Metric, Madonna), musicians are ready to be heard for more than just music. From the U2's of the world right on down to more underground outfits like HERE, artists are making a difference globally and locally through the medium of music or the fame that comes with making great music. So much good is going on in the face of so much mayhem and dismay, it's almost become a necessary step to success to get involved. At the very least it instills warm fuzzies.
By Nell Alk
Nell Alk is a culture and entertainment reporter based in New York. Her work has appeared in Paper Magazine, InterviewMagazine.com, Zink Magazine and BlackBookMag.com, among others. She also contributes to NBC's Niteside blog.