Rock 'n' Roll Call: Best Of OurStage 2010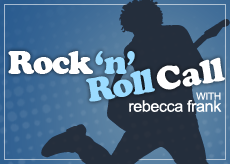 This year was certainly a huge one for rock on OurStage. Our 2010 competitions allowed winning artists to play with incredible acts, such as Bon Jovi, Hanson, the Goo Goo Dolls, Mayday Parade, Anberlin and John Mayer.
Outside of the site, our artists have received national radio airplay, scored festival performance sets and had songs placed in TV shows, commercials and movie trailers. From experimental to pop punk, here are 10 of the best OurStage rock artists from 2010!
The Worsties
It takes a very talented band to be able to reach the Number 1 spot on the Best of Rock Charts, and The Worsties kept that spot for 20 weeks! After having their songs placed on MTV and Oxygen, the band won the coveted opening spot for Bon Jovi and Kid Rock in Chicago. Take a listen to "What's Her Face" in the player below"we guarantee you'll be headbanging with this female-fronted rock outfit in no time.
Eclectic Approach
As their name suggests, Seattle's Eclectic Approach pull from a variety of influences to make funky pop rock that is sure to get you off your feet. Meeting somewhere between Maroon 5 and the Black Eyed Peas, Eclectic Approach have got it all" tight beats, catchy hooks, sweet guitar licks and smooth vocals. This year was a big for these guys thanks to six Top 10 wins, including two in the "Shout It Out with HANSON" Competition (they ended up opening for the trio in Portland, OR). Check out "Cool" in the player below and be sure to add it to your next party playlist!
Again and Again
They've played at the Vans Warped Tour, sold over 150,000 records and had their album mixed by top modern rock producer Marc Hudson (Chiodos, Saves the Day). They're Again and Again from Renton, WA and they're shaping up to be the next big electronic pop rock act. While competing in the "SUBWAY Fresh Artists" Competition (they finished in the Top 10 for their region), the bad was out on tour across the US. Listen to "Excuse This Honesty" in the player below and get ready to mark your calendars with future tour dates!
Take One Car
Millerton, NY's experimental rock group Take One Car have had an extremely successful year. Having released their full-length album When the Ceiling Meets The Floor last year, the band set out to tour and promote their effort as much as possible in 2010. Their hard work paid off when they were selected to perform TWICE at New Jersey's Bamboozle festival in May (once at Hoodwink, covering At The Drive-In, and a daytime set on Saturday, as themselves). The group followed their Bamboozle performances with more touring, competing in Airwalk Unsigned Hero Contest and opening for the likes of VersaEmerge and The Gay Blades. Check out "The Menagerie" in the player below and be sure to stay tuned, because these guys (and girl) will be releasing a new album next year! They've also been invited back to Bamboozle for 2011, so don't miss their set!
Transmit Now
Can you imagine watching the People's Choice Awards and hearing your song play as Hugh Jackman accepts his award for Best Action Hero? Well, Tampa, Florida's pop rock group Transmit Now experienced it in 2010. Additionally, they were featured in J-14 Magazine as a weekly "Hot Band" and released their first full-length album, Downtown Merry-Go-Round. Listen to "Let's Go Out Tonight" in the player below and blast it on your next night out!
Bronze Radio Return
Bronze Radio Return won fans over in 2010 with their smooth and sultry indie rock. With a warm acoustic sound, Bronze Radio Return are easily compared to Damien Rice and Coldplay. They won the coveted John Mayer "Side Stage Warfare" Competition for the Boston date and racked up four more Top 10 wins in Acoustic, Indie Rock and Modern Rock Channels. Check out "Digital Love" in the player below by BRR, a band that MySpace Records calls one of the best unsigned groups.
Cedar Avenue
Minneapolis acoustic rock outfit Cedar Avenue had great success on OurStage this year. They opened for Hanson in Milwaukee, had their song placed on ABC's Cougartown and had eight Top 10 wins on the site, including the "SUBWAY Fresh Artists" Competition for their region. Fronted by husband and wife team Derrin and Jesse Mathews, Cedar Avenue has also opened for sold out crowds at Augustana, A Fine Frenzy and Graham Colton concerts. Check out "Up North" in the player below and get ready to rock!
Orange Avenue
From one avenue to the next, pop rock group Orange Avenue was named as one of MTV's newest Buzzworthy bands for 2010. They've shared the stage with the All American Rejects, Rihanna, Smash Mouth and more, and had three Top 10 wins on OurStage, including one for their region in the "SUBWAY Fresh Artists" Competition. They also had their music featured on "MLB Tonight" and their video for "Just Refrain" was played at the Winter Olympics. Listen to the track in the player below and be on the lookout for Orange Avenue on MTV and on the radio!
The Appreciation Post
After being named Alternative Press' Top Unsigned Band in 2009, The Appreciation Post took 2010 by storm. In addition to releasing two EPs, the group also competed in the "Converse Battle of the Bands" Competition and took home the title of champion after opening for Mayday Parade and Anberlin. Check out the synth-heavy "The Beating of a Lifetime" in the player below and check out the band's webstore for awesome deals and free music!
The Black Rabbits
Indie rock group The Black Rabbits spent 2010 as both the winners of a year's worth of guitar strings from Ernie Ball and one of our Needle in the Haystack artists. They were subsequently signed to Rock Ridge Music and have been working hard putting together their debut album! Listen to "Emotion" in the player below and stay tuned for new music coming soon!
We're already looking forward to meeting the next rock stars of 2011! Who were your favorite OS rock artists this year? Let us know in the comments below!