Editor 2010 Picks: Heavy Rotation Playlist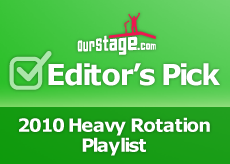 In 2010 hundreds of thousands of artists entered our monthly competitions, and millions of music lovers ranked their favorite tracks, positioning the Top 100 songs across thirty or more music charts every month. As a proud connoisseur of independent music, I've always made it a point to turn my family and friends on to new talents that "I" discover. With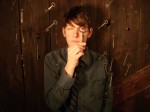 a talent pool as rich as the OurStage music charts, there is a never ending reservoir to tap into.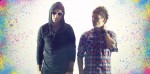 The "Lilith Local Talent Search" brought droves of female artists, "Your Next Record with Keith Urban" brought the country, Drake's "Thank Me Later" Competition represented hip hop and promotions with Bon Jovi, John Mayer, Train and the Goo Goo Dolls rallied legions of pop and rock artists. While there were many winners who earned career-enhancing opportunities, editorial coverage and cash money, the front-runners only scratched the surface of artists whose talent need to be heard.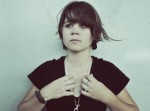 Press "Play" to hear songs that have been in heavy rotation throughout 2010 then continue reading to find out why these artists made this list.
–KB
Editor at Large and Director of Community & Content for OurStage.com