10 Things In Pop Music To Look Forward To In 2011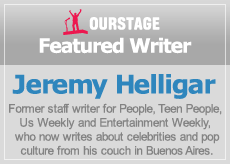 What's the best thing that can happen in 2011? I'm praying for chart comebacks by Shania Twain, Amy Winehouse and Cher; an ABBA and/or Smiths reunion; and the disappearance of Ke$ha, Susan Boyle and Auto-Tune. But this isn't a New Year's wish list, or my beautiful dark twisted fantasy. Reality bites most of the time, but the pop forecast calls for some exciting stuff that actually will happen.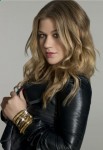 Kelly Clarkson's new album.
Our lives would suck without her! It's been too long since Clarkson's last chart sighting, and if the recent preview of "You Still Won't Know What It's Like" at the "A Night for Hope" event in Nashville is a harbinger of what to expect when she releases her fifth album (in early 2011, according to her October 4 tweet), it's already hovering near the top of my to-download list.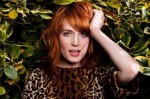 Best New Artist at the 2011 GRAMMYs: Florence + the Machine?
The eligibility requirements in this category have been muddy for years: Four of the five nominees released music before the 2010 eligibility period. And last year offered such an embarrassment of riches that, for better or worse (mostly better), new hitmakers like Ke$ha, Jason Derülo, Bruno Mars, B.0.B, Le Roux, Mike Posner, Nicki Minaj, Adam Lambert and Susan Boyle didn't make the cut. Fellow Canucks Justin Bieber and Drake will have the commercial edge on February 13, but a vote for the UK's Florence + the Machine would be a vote for quality over quantity of sales.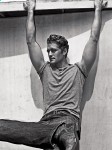 A Glee-free Matthew Morrison.
I first met Morrison about 10 years ago when he was in a boy band called LMNT (as in "Element"" and, yes, dreadful name). I always thought he had star quality, but I don't think
Glee
, on which he's saddled with the straight-man role, properly spotlights his musical gifts. May his optimistically titled February album,
Bringing It to the Masses
, show the world that there's much more to Mr. Schuester than a can-do attitude and a sweet, crooked smile.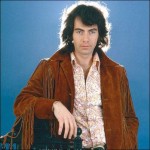 The Rock & Roll Hall of Fame welcomes (drum roll)… Neil Diamond.
I've had my issues with the
Rock & Roll Hall of Fame
inductees over the years, but they wouldn't include Diamond, who's finally being recognized after years of not even being nominated. For those who gripe that he's not really rock & roll, the Hall has never been about the genre as strictly defined by snobby purists. Otherwise, legends like Aretha Franklin, Dusty Springfield, Johnny Cash and Madonna wouldn't be in it. Neither would any of Motown's classic '60s and '70s stars (including Marvin Gaye, Stevie Wonder and, yes, Michael Jackson), Steely Dan, or Paul Simon. So on March 14, raise a glass of red red wine to Diamond. He rocks.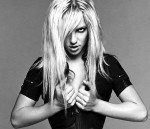 Britney Spears gets grimier.
Rumors of her career's demise a few years ago were greatly exaggerated"and premature. Producer Dr. Luke has promised that Spears's seventh album, due in March, will be "harder in some ways, and maybe a little more deep into electronica"and grimier." If that means we can expect it to be more
Blackout
than
Circus
, I'm totally in.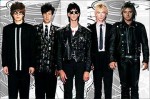 The Cars get on the road again.
Even with all the reunions of '80s bands in recent years, I didn't see this one coming. 
Free
, the Cars' first studio album in 13 years (featuring all the original members, minus Benjamin Orr who died in 2000), will be out in the spring, and the band is revving up for a tour. They've posted three previews on their
Facebook
page, and like the best teasers, they leave you wanting more.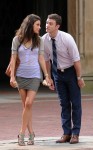 Justin Timberlake brings sexy back"again.
Timberlake's
The Social Network
turn as Napster founder/inaugural Facebook president Sean Parker was odd but intriguing, as he played him as equal parts swishy playboy, smooth operator, party monster and raging opportunist. But my favorite of his scenes was his first, when he wakes up in bed with a total stranger. I'm looking forward to more clever post-coital banter when
Friends with Benefits
, his romantic comedy with Mila Kunis, opens on July 22.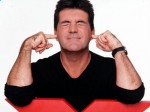 Simon Cowell's The X Factor.
Where Simon goes, I suspect
American Idol
fans will follow. But if he's really signing on Cheryl Cole"who's huge in the UK but a nobody in the US"as a judge for the new US version of the talent search, which launches in September, he'd better reach for the superstars for the third one.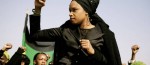 Jennifer Hudson proves that her Oscar win wasn't a fluke"or not.
After three more-or-less filler films following her Academy Award for
Dreamgirls
, ex-
Idol
contestant Hudson's first leading role in
Winnie
(a biopic of Nelson Mandela's ex-wife) will be the real test of her Hollywood potential. But to pull off this tough assignment, she'll have to offer more emotional depth than the slightly vacant look she wears throughout the trailer.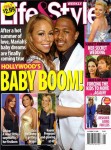 No more Mariah Carey pregnancy rumors.
This media obsession with baby bumps and celebrity procreating has got to stop. Who cares? Frankly, I've got more interesting trivial pursuits with which to fill my spare time. But thank God, unless Carey gets knocked up again immediately after delivering twins next year, we can all get over her belly and move on to more important things, like Katy Perry's.