Riffs, Rants & Rumors: Burlap To Cashmere Bounces Back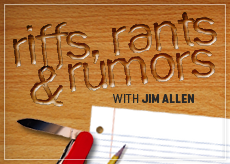 It's not insignificant that Burlap to Cashmere's second album is self-titled. It's usually a band's debut album that bears this distinction, but in many ways, this seems like the maiden voyage of a new band. For one thing, thirteen years separate this release from Burlap to Cashmere's debut album, Anybody Out There, and while three key members"singer/songwriter Steven Delopoulos, guitarist John Philippidis and drummer Theodore Pagano"are back on board, it's still a new lineup, employing its own singular sonic methods.
Delopoulos started the band in the mid ˜90s as a school project for his theater program at New York City's Marymount College, with his cousin Philippidis. By the time they graduated to the New York club scene they were a full-fledged band, eventually incorporating five other players, including Pagano. On their 1998 A&M debut, Burlap to Cashmere blended acoustic-oriented folk-rock, international influences and lyrics that endeared them to the Christian rock community, ultimately earning a Dove Award (the CCM world's GRAMMY equivalent). According to Delopolous, though, his influences were strictly secular, centered on folk music from Woody Guthrie all the way to Ani DiFranco. Explaining BTC's mix of singer/songwriter sounds and intense Mediterranean rhythms, he recalls, My cousin Johnny and I come from a Greek household. That's all we were taught to listen to, those rhythms were all we knew¦once I heard American folk-pop music, like Paul Simon, Cat Stevens, for example, I unconsciously felt free to explore.
But even though Burlap to Cashmere worked up a mighty head of steam in their initial incarnation, a combination of factors Delopolous describes as fatigue and youth brought an end to the band. Delopolous released a solo album, Philippidis played with a number of other artists and BTC receded into the drifts of history.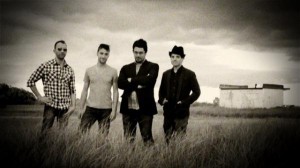 Cut to the present day "a reconstituted Burlap to Cashmere hunkers down to craft a batch of new tracks with hotshot producer Mitchell Froom (Elvis Costello, Suzanne Vega, Los Lobos) for Sony subsidiary Jive Records, scaling down their size, their sound, and the spiritual fervor of their lyrics. Everything is different now, reckons Delopoulos. Then we were a seven-piece band, now we are a five-piece. It was a circus back then, but a good one. We were like kids playing fast and loud. Hyper, emotional¦just pure, fantastic chaos. Now we are less, and the music is softer. On the lack of a specific agenda in his songwriting, Delopoulos says, Growing up listening to Dylan, Van Morrison, Cat Stevens¦I never got the feeling that they were trying to change anyone. I feel the same way¦I believe Oscar Wilde said, ˜All art is quite useless.' That said, true spirituality has nothing to do with guitars and lyrics, true art is a personal transcendence.
In the quest for that transcendence, the smaller, softer Burlap to Cashmere has created an album full of subtle, harmonically sophisticated songs that mostly bear a contemplative, low-key feel, reminiscent of Paul Simon's pre-global period. I just get turned off when noise overrules content, comments Delopoulos. Nevertheless, the guys still know how to pull a churning, infectious rocker out of their collective back pocket when they want to. Just try getting the insistent Build a Wall out of your head after even a single hearing.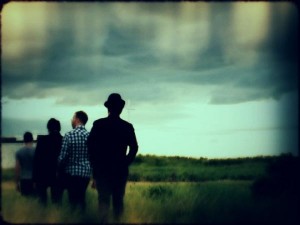 There are number of factors that brought about this unexpected second wind for the band. The most dramatic was a horrible 2005 incident where Philippides was almost killed in a road-rage conflict. That brought us closer together as family, says Delopoulos. Another [factor] is, plain and simple, we are not good at having other trades for an income. We're just not good at anything else. Another big factor was our drummer, Theodore Pagano reentering the picture. Delopoulos also gives a lot of credit for helping to keep the band's flame burning to the band's manager, Tom Lewis. Without him, I'm not really sure what would become of us, he remarks.
But don't let the more pragmatic side of Delopoulos's reasons for the reunion fool you. After all, there are temp services and convenience-store counters from San Diego to Staten Island staffed by musicians with no other skills. Burlap to Cashmere aren't merely a bunch of careerists desperate to milk their cash cow anew (Anybody Out There did, after all, sell nearly half a million copies). They're plainly driven by deeper motivations, and their work is powered by a combination of passion and craft that can't be simulated or manufactured. In other words, they're the real thing.