Arrested Development: How Artists Are Affected By Jail Time
There isn't anything particularly surprising about a musician being arrested on drug charges"after all, artists raging from Willie Nelson to Sly Stone have seen the inside of a courtroom in 2011 following drug-related incidents. What is surprising is the arrest of Coheed and Cambria's bassist Michael Todd, who held up an Attelboro, Mass. pharmacy last week and walked away with six bottles of Oxycodone.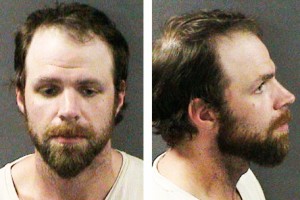 Here's the bad news: serving a prison sentence can sometimes effectively end your career. Just take a look at Mystikal. In 2003 the New Orleans-based rapper was at the peak of his career"Tarantula had been nominated for a best rap album GRAMMY, and he appeared on hits like Ludacris' "Move Bitch" and Lil John and the East Side Boyz's "I Don't Give a Fuck." But that same year he was also indicted on charges of sexual battery and extortion, and sentenced to six years in prison. He was released in January 2010, but no one seems too keen to feature him now.
Luckily for Todd, it isn't always as bad as all that. After all, aren't these kinds of antics par for the course for rock stars? Jim Morrison's legendary status was solidified by separate arrests for attempting to incite a riot (1962) and indecent exposure (1969). And Mick Jagger and Keith Richards' careers certainly didn't suffer following their 1972 arrests for assault and obstruction of justice. (Of course, those charges were later dropped.) More recently, Lil Wayne served an eight-month prison sentence after being convicted of a gun charge that, if anything, only served to increase his popularity. He stayed in touch with fans through the Web site Weezy Thanx You, and the hashtag #FreeWeezy was a constant reminder on Twitter of his plight. The rapper even phoned in his verse on Drake's "Light Up" from prison.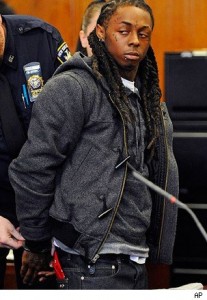 Of course, Todd probably won't be able to submit his bass parts via prison telephone, so what does all of this mean for him and the rest of Coheed? It's hard to say, but with two previous convictions for drug possession and operating under the influence he's been in similar situations before. And while Todd's future may be uncertain, collectively Coheed and Cambria should be just fine. Wes Styles will be taking over bass duties for the remainder of the group's tour, and this won't be the first time they've played without Todd"he left in 2006 to complete rehab for a heroin addiction. Coheed explained the situation with a statement on their Web site: "We are surprised, to say the least, and will address the situation with Michael after the tour. For now, we just want to have a great time out here and finish with some killer shows.