Sound And Vision: Fake Pop Stars — The Rise and Continued Rise of Rebecca Black
Paris Hilton.
Kim Kardashian.
Heidi Montag.
Julianne Hough.
In a world where making a record is as easy as starring on reality TV, and even easier when you have your own show, Rebecca Black was bound to happen.
Don't worry. Black, the fourteen-year-old from Anaheim, California, who made us wonder if she was making fun of shallow pop stars or being one herself in her viral YouTube video "Friday," hasn't gotten her own reality show. Yet. But isn't it only just a matter of time?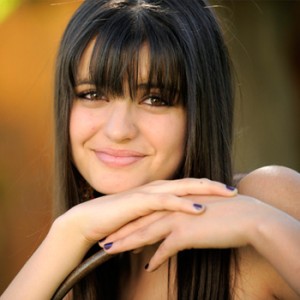 What she does have is a level of fame"or infamy, depending on how you want to look at it"without having any discernible singing talent. Before it was yanked from YouTube in June over a dispute between Black and her former record label, Ark Music Factory, her "Friday" video had logged some 161 million views. Black became an Internet favorite, with article after online article devoted to her and her music"well, her song. Some people loved her; some people hated her; everyone was talking about her. Everybody's still talking. Katy Perry even invited Black to costar in her "T.G.I.F. (Last Friday Night)" video.
Yes, Rebecca Black is a huge hit. Ironically, though, she has yet to have one. For all of the hoopla surrounding it, "Friday" was never a commercial success as a single. It peaked at No. 58 on Billboard's Hot 100 and didn't fare much better anywhere it was released.
Australia, one of the few places where "Friday" made it to the Top 40, is about to launch its own fourteen-year-old star, Jack Vidgen, recent winner of Australia's Got Talent. Sadly, it's gonna take a miracle"or maybe a Black cameo in his video"to give Vidgen's career any momentum in the US, which Justin Bieber aside, has been resistant to young male solo pop (i.e., white) stars since Justin Timberlake went Hollywood.
Meanwhile, Greyson Chance, who turns 14 on August 16 and whose YouTube video of him covering Lady Gaga's "Paparazzi" went viral after Ellen Degeneres invited him to perform on her talk show, is headed for a similarly hitless fate. He's 0 for 2 with his singles so far, though both have enjoyed YouTube views in the millions, and his debut album, Hold On 'Til the Night, was a sales dud in the days following its August 2 release. Though Black lacks the vocal talent of Vidgen and Chance (she wouldn't get past the audition round on American Idol, but then neither would most of the pop queens currently scaling the charts), that's precisely why she's a good story, which seems to matter more than the music these days.
But online attention does not a viable commercial artist make. The one million hits that Black's follow-up single, "My Moment," logged in the twenty-four hours after its July 18 YouTube premiere, didn't send it onto the Hot 100"or any other significant chart"a week after its release. Still, she seems to get more coverage than Adele, the woman with the biggest album of 2011 and the hottest single of the summer, and like Adele's "Rolling in the Deep," "Friday" got a cover version on Glee.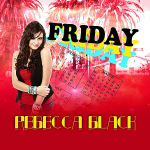 The female "stars" mentioned at the beginning are notable in this context because they're all media creations who've moonlighted as singers. Like their Disney-launched cousins (yes, I'm talking about you, Miley Cyrus, Demi Lovato and Selena Gomez!), they probably wouldn't have been given the time of day in pop (and in the case of Hough"the only one with any real chart success, or talent"in country music) had it not been for their TV stardom.
Jessica Simpson was a legitimate pop star for about five minutes, but her initial success in that arena was short-lived. Would she still get to make records, date famous guys and marry a hot football star if it weren't for Newlyweds: Nick & Jessica, the former MTV reality show she did with her now-ex-husband Nick Lachey, an ex-boy bander who is still milking his Newlyweds success? In a sense, without the cheapening of pop stardom by reality TV, Disney, American Idol, Nick and Jessica (and Ashlee Simpson), the success of Black couldn't have happened.
With the emergence of reality TV, acting training and talent no longer became necessary to be a TV star. There always have been stars who were famous for doing nothing, or doing nothing well, but with reality TV, it's become epidemic. Likewise, in pop, all you need is fame, or viral status on YouTube, Facebook or Twitter to be deemed a "hit."
For the masses, part of the appeal of reality and social network-created stars is that the audience can feel like they played a larger role in making them happen. We were there before they were stars. We're the ones who watched their shows and bought the tabloid magazines with them on the cover, "liked" them online and viewed their videos a billion times. We voted for them on American Idol. Without us, they'd be nothing.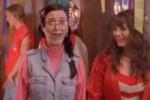 That's what seems to be happening with Rebecca Black. We were there from the beginning to witness the non-talent's leap from obscurity into one of the biggest names in pop, guaranteed to get bloggers at least a few hundred hits. She's the William Hung of 2011. We love her because we made her, and just as quickly as we made her, we can make her go away. Like reality stars, who convince us that we, too, can get on TV if we're in the right place at the right time, Black proves to us that anyone can become a pop star. All you need is a recording device, a YouTube account and a little luck.
Talent, and in the case of Black, a hit single, are completely optional.