Sound & Vision: Hard Times for TV-Launched Pop Stars — Can Adam Lambert Save Them All?
Susan Boyle is underperforming on the charts with her recently released third album, Someone to Watch Over Me. American Idol's Season 10 winner Scotty McCreery missed a cue and was caught lip-syncing his single "The Trouble with Girls" at the 85th Annual Macy's Thanksgiving Day Parade. Speaking of trouble and girls, on the same day, 10th season runner-up Lauren Alaina flubbed the words to the National Anthem Christina Aguilera-style before an NLF game between the Detroit Lions and the Green Bay Packers.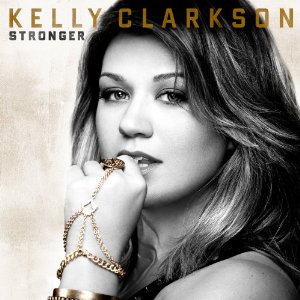 November was cruel to the stars of TV's talent searches. Frankly, though, they were already in danger of becoming an endangered chart phenomenon before the month kicked in. As of last season, Idol still brought in gargantuan ratings, but though McCreery is selling considerably better than his two Idol predecessors, the show hasn't launched a runaway success since Adam Lambert three seasons ago. And despite decent ratings and a spin-off hit for two of its judges with Maroon 5 and Christina Aguilera's "Moves Like Jagger," The Voice failed to produce a single chart sensation in its first season.
The jury is still out on the US version of The X Factor, but with viewership well below half of Idol's 10th-season average (and an erosion of some 4 million viewers between its September debut and November), it's hard to imagine that Simon Cowell and company will be able to create a star bigger than Idol has in recent years.
Though the first UK Pop Idol Will Young is recently resurgent across the pond with his No. 1 album Echoes, his US counterpart Kelly Clarkson is struggling with her ironically titled fifth album, Stronger. The first single, "Mr. Know It All," dented the Top 10 at No. 10 for all of one week, and the album's sales have been sluggish so far. It sold 163,000 copies in its first week (nearly 100,000 less than 2009's All I Ever Wanted), and had already fallen to No. 22 on Billboard's Top 200 album chart after four weeks.
With far less fanfare, Jackie Evancho, the eleven-year-old classical singer who was discovered on America's Got Talent in 2010, had a comparable debut with her second full-length album, Dream with Me (161,000), in June, and her new album, Heavenly Christmas, spent its first three chart weeks in the Top 20. But alas, time is not on her side. The shelf life of classical-singing kids is traditionally a relatively short one (see Charlotte Church), and Evancho has yet to become a household name.
Meanwhile, Daughtry, the band fronted by Chris Daughtry, who came in fourth during Idol's fifth season (the one that also brought us the long-forgotten Taylor Hicks and Katharine McPhee), is slipping, too. His third album, Break the Spell, released on November 21, sold 129,000 in week one, which is 140,000 less than its 2009 predecessor, Leave This Town. His fellow non-winning Idol breakout Jennifer Hudson (from Season 3) has yet to follow-up her 2007 Oscar win in any significant way onscreen, and her music career is solidly B-list.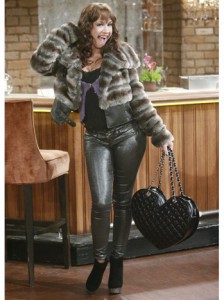 Against all odds, Season 3's No. 2 Diana DeGarmo is gainfully employed on the daytime soap The Young and the Restless, but her character, Angelina, a Jersey mobster's daughter and tone-deaf aspiring singer, is a dud with critics and viewers. And although Carrie Underwood remains the most successful former Idol in terms of US album sales, she's been overshadowed commercially by Taylor Swift and critically by Miranda Lambert.
Interestingly, it's the judges and musical guests on the various televised talent contests (like Idol's Lopez and The Voice's Adam Levine and Aguilera, whose single skyrocketed after they performed it on the show) who are now reaping the greatest benefits of appearing on them.
Perhaps it's a matter of image or rather, a lack of it. In this age of Lady Gaga and LMFAO, it's all about flashy personas and expensive beats. Unless your name is Adele, it's harder to get by primarily on a great voice, which is what the bulk of these singers try to do and why Adam Lambert, who has a flamboyant stage presence to match his vocal power, might not have anything to worry about when he returns next spring with Trespassing, his second album.
Maybe a lack of mystique is also to blame. It's easier for fans to look up to Rihanna and Katy Perry as rare deities when the early chapters of their rise happened offscreen. Watching a singer from a TV star search trying to make it after the finale is like watching a sitcom star trying to transition into movies. Often it's easier to accept them in the medium in which we were first introduced to them. Why pay money for them when we used to get them for free?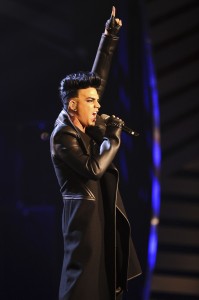 With Idol entering its eleventh season in January, the novelty of watching a star being born may simply be wearing off. It still makes for great television, but after watching contestants singing other people's songs for weeks, it's harder to invest in them singing original music. It's like when the Glee kids started performing non-covers that nobody had ever heard. In the eyes and ears of the downloading public, "Loser Like Me" will never be "Don't Stop Believin'."
Of course, all it takes is one complete package to turn everything around. For the most part, the stars of Idol and its offshoots arrive on the scene selling talent, not a highly marketable image, which, unfortunately, is 75 % of the pop-star formula. A performer as talented, dynamic and attention-grabbing as Adam Lambert could reverse the downward trend"at least for one album cycle.
And if that doesn't happen, there's always Lambert himself. His upcoming single, "Better Than I Know Myself," was co-produced by Dr. Luke, who's produced and/or written huge hits for just about everyone in the Top 10 (or so it seems). If he can't do the same for Lambert, then is there hope for any TV's past or future pop idols?
More like this: