Riffs, Rants & Rumors: From 'Sunfield' to 'Citizen' with Damien Youth

In the murky, mysterious world of musical cult heroes, terms like "well-kept secret," "hidden treasure" and the like are as common as logorrheics in a debate club; they've become so ubiquitous that they lose all their impact. But few artists of the modern era have worn the mantle of the unsung underground genius with as much authority as Damien Youth. Singer/songwriter Youth grew up in Hammond, Louisiana, far from the major music-biz hubs, which enabled him to create his own weird little world from scratch, evolving his singular sensibilities on his own terms. Not that his work is without its influences"combing through his catalog, which stretches back to the mid '80s, you'll hear echoes of everything from David Bowie and Syd Barrett to Robyn Hitchcock and Bauhaus.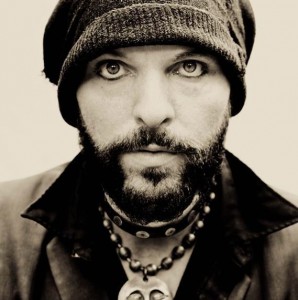 Youth has shunned the spotlight for the warm glow of an underground flame that he's carefully tended through the decades, as he quietly amassed an awe-inspiringdiscography. Most of it was crafted DIY-style, under lo-fi circumstances with little or no assistance. And while it all sounds "of a piece," with an undeniable artistic through-line, Damien's albums touch variously on everything from folk to psychedelic pop to somewhat goth-tinged rock. Through it all, the Louisianan's seemingly inexhaustible supply of evocative melodies and engrossing lyrics is always at the fore.
2011 provides a particularly good opportunity to analyze Damien Youth's artistic warp and weft; the year began with the release of his latest album, The Citizen, a darkly-tinted examination of middle-aged angst, and is closing with the vinyl reissue of 1999's Sunfield. True to its title, the latter is a considerably brighter-sounding effort, an ambitious double album that traffics more in psychedelia-tinged baroque pop than sparse folk balladry.
"Between 1997 and 1999 I was at my most prolific," says Youth of the period in which Sunfield was born, despite the fact that he "had just fallen in love, and usually when I'm happy and life's going grand, my songwriting is far less frequent." But the album wasn't the only thing he brought into the world during this time"he's using the term "prolific" literally. "During my recording sessions, my child Starr was born," he explains, "if you listen close to the end of the song 'Through The Eyes Of Molly,' right before it fades out, you can hear baby Starr crying in the background."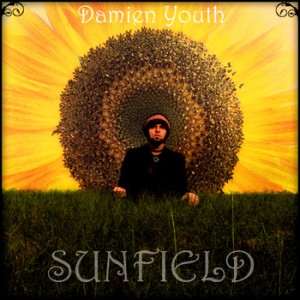 Though it's an open, airy-sounding album far from the claustrophobic feel of most bedroom-pop recordings, Sunfield was written and recorded on a four-track Tascam recorder, with Youth freely channeling a wide spectrum of influences. "I was inspired by those early Paul [McCartney] solo LPs, McCartney & Ram," he says, unsurprisingly, considering that they were made under similarly modest circumstances. "He and Linda seemed so much in love," Youth continues. "They seemed like separatists that escaped the pop maze and found their reward in raising animals and children, and taking photographs and writing songs." As a "self-professed sound geneticist," though, Youth also admits to trace elements of "Daevid Allen, early Soft Machine, Left Banke, Nick Drake, Julian Cope and even Village Green-era Kinks." In fact, some of Youth's influences expressed their own admiration for the album, including Tom Finn of the aforementioned Left Banke and Edward Ka-Spel of the Legendary Pink Dots.
Though much of Youth's catalog is occupied by dark sentiments, he observes wryly that Sunfield contains "Only a couple of songs drawing from breaking up, aging or dying"the three main muses to any loner folkie worth his salt." The song "Traveling" even boasts a chorus that asks with seeming earnestness, "Isn't it great to be alive?" And now Sunfield sees the light of day once more as a handsomely appointed double-LP vinyl reissue on O'Leary Records, courtesy of Youth's "old cyber chum and fellow psych record collector" Bill O'Leary, a true believer in the DIY cause who "wasn't looking to make money. He was happy to just be part of the legacy. Now he's a big part!"
And then there's the new album, The Citizen, Sunfield's evil cousin. Youth describes it as "nearly the antithesis of Sunfield. It's dark, moody and utterly depressing. And I'm well aware it isn't an easy listen." Why all the shadow-dwelling songs? Blame it on that classic snare of introspective artists: middle age. "I didn't think I'd live past 40," confesses the songwriter. "Now, here I am, past the template of my own self-myth. I didn't plan for this stage. And it feels like I'm turning into some sort of new monster." In fact, the track "Mr. Serendipity (A Monster's Theme)" address that exact concern in no uncertain terms, to a hushed acoustic guitar accompaniment.
Youth, whose surname is seeming ever more bitterly ironic as the topic unfurls itself, says his midlife crisis isn't about "some old bloke driving around in a convertible talking to girls half his age." Instead, he muses, "We begin to grow in on ourselves…the fumes of self-myth fast dissipating amidst the tombstones of objective reality." In this state, he explains, one dreads the intrusion of "people seeking to connect with the old myth… Knowing they won't find it, you begin to disconnect." Touching on the album's title, he concludes, "You are no longer a citizen in that world you created."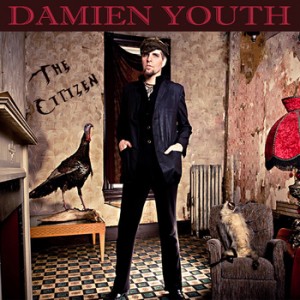 Like every great artist encountering existential unrest, Youth fought back with the most powerful weapon in his arsenal, "I forced myself to write," he says. "I pulled out my old classical guitar that had once belonged to a nunnery, there were only five strings on it. I tuned it to an odd open tuning, then just tried to find chords along the frets. I improvised the title song." As he does so often, Youth overdubbed the additional instruments on the album himself, but he experienced a bit of divine intervention along the way. "By the time I got to track four," he recalls, "a thunderstorm began to brew, and you can hear it in the song! If I had been in a studio and a producer would have said 'What would you think if we added a bit of thunder to this track?' I would have waved it off as far too campy. But, in real life, there I sat, recording a song I could never play again…on a dead nun's guitar¦ in a thunderstorm. On that stormy night I wrote & recorded 'The Citizen,' 'I Am Gone,' 'Ghost Weave,' 'Coat & Cane.'"
Appropriate to the emotional content of The Citizen, Youth drew on an entirely different set of inspirations than Sunfield, and he cites Peter Hammill, Psychedelic Furs singer Richard Butler and Scott Walker as touchstones for the tracks, the latter being especially evident on closing cut "Banished," which Youth enthusiastically describes as "a serial killer's anthem, in which I revisit people from my boyhood and snuff them out." It's a far cry from the more anodyne affect of Sunfield, but it's just another stone Damien Youth has laid down in a path he's been building for two and a half decades, one song at a time.
Stream my 2010 East Village Radio interview with Damien Youth here.