Sound And Vision: What Will George Michael Do with His Second Chance at Life?
It's been nearly eight years since George Michael released an entire album of new music, and three since he put out a single that wasn't a cover of New Order's "True Faith." But in 2011, the singer-songwriter starred in what must have been one of the year's most gripping YouTube videos, two minutes as gripping and heartfelt as anything on Listen Without Prejudice Vol. 1, his essential 1990 album.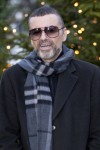 There was no music, and Michael didn't sing a note. In the clip, which was posted on December 23, Michael gave a press conference in which he discussed his recent near-death experience that began on November 21 on the Vienna stop of his forty-eight-date European tour and which he described as "the worst month of my life." The normally robust singer, who had contracted a chest infection that was later diagnosed as life-threatening pneumonia and spent a month in hospital in Vienna (including ten days in the intensive-care unit), appeared gaunt and gray, often struggling to catch his breath.
In a year that took so many of music's greats (R.I.P., Amy Winehouse, Nikolas Ashford, Phoebe Snow, Vesta Williams, Clarence Clemons, Dobie Gray, Billie Jo Spears), Michael is truly lucky to be alive "and he knows it. So what's next? First, as he said in the interview, he will reschedule the cancelled dates on the Symphonica Tour that he was staging throughout Europe and the UK when his illness struck. The shows featured Michael performing his own hits and non-hits as well as select covers (including Winehouse's "Love Is a Losing Game") with a symphonic orchestra.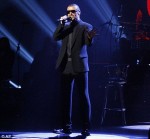 While it's admirable that the still-recovering singer is so dedicated to his fans that he was already thinking of honoring his commitment to them, once he's completed those make-up dates, I think it will be time for Michael to stop reliving his past glories and start making some new ones. He's one of the most talented musicians on the planet, but he torpedoed his once-red-hot career by being one of the most erratic artists.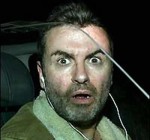 To those who aren't old enough to remember his stunning run in the '80s and early '90s, both as a solo superstar and as one-half of Wham!, he might be best known as a poster boy for "fast love" and how not to age gracefully. In recent years, he's openly discussed his penchant for cruising for public sex (in 1998, he was arrested for exposing himself to an undercover police officer in Beverly Hills, California), admitted to being a pothead, feuded with former BFF Elton John after John publicly criticized Michael's lifestyle and, in 2010, spent four weeks in lock-up in London after pleading guilty to driving under the influence of drugs.
And you thought Whitney Houston, Michael's one-time duet partner (on "If I Told You That," a 2000 single from Houston's Whitney: The Greatest Hits compilation), was in a hopeless place. She very well still might be, but she's moving forward professionally, relaunching her film career by starring in a 2012 remake of the 1976 film Sparkle and an upcoming sequel to Waiting to Exhale.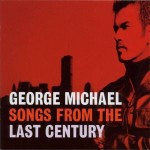 Surprisingly, Michael is one pop star who never made the transition to Hollywood and to my knowledge, never even tried to. He could have been the Justin Timberlake of the '90s, having transcended his teen-idol roots to become a well-respected adult artist, but instead, he spent much of the decade fighting with his label, Sony Music. Once those issues were resolved, he remained mostly on the sidelines of pop: In the last sixteen years, there have been only three studio albums, including one, Songs from the Last Century, that consisted entirely of covers.
He hasn't gone platinum in the US since 1996's Older, and a variety of factors could be to blame: the unflattering headlines, the extended periods of inactivity in which younger stars (including Timberlake, Usher, Enrique Iglesias and, briefly, Ricky Martin) took his place, and coming out of the closet in the late '90s. As many gains as gays and lesbians have made in the U., it's still an uphill climb for them in entertainment. Michael, Martin and John, along with Lance Bass, Clay Aiken and Adam Lambert have all come out as gay men, but at what commercial cost? In America, pop fans still, for the most part, prefer their male superstars hot and straight.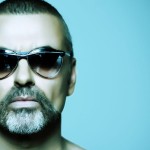 Whatever. Michael has enough gold and platinum to last him a lifetime. At this point in his career, it shouldn't be about competing with Katy Perry and Rihanna on the charts. If Madonna wants to go there, let her. At forty-eight, Michael is an elder statesman of pop. He's got nothing to prove commercially (though his chart placings are generally lower, he can still sell out concerts with ease), so it should be all"or mostly"about expression, and considering his recent experiences, he's got plenty of expressing to do. His next album, if he ever gets around to making it, could top everything that he's done up to now.
Presumably, his creative urges will never go away entirely, even if it's in and out of activity. And with Adele bringing British blue-eyed soul back to the pop forefront, the timing couldn't be better for a male perspective. If he writes what he knows, little of it will be pretty, but as anyone who loved "Praying for Time," perhaps his greatest hit, is well aware, Michael has always been at his best creating moments of great aural beauty from the ugliest human conditions.