UK Music Big Wigs Want More Copyright Protections, Don't Like Google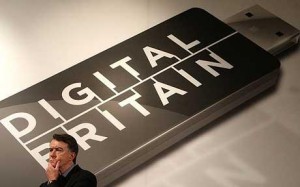 Some of the biggest names in the UK's music industry, both past and present, have banded together in the name of copyright. Pete Townshend, Elton John, Roger Daltry, Simon Cowell, and Tinie Tempah were just some of the music industry figures who signed their names to an open letter that ran in the Telegraph on the 24th. The letter, Musicians need strong copyright laws to excel globally, opines on Britain's presence in the international music community and how it can be protected from the ravages of illegal file sharing.
"As a digitally advanced nation whose language is spoken around the world, Britain is well-positioned to increase its exports in the digital age," the letter states. "We can only realise this potential if we have a strong domestic copyright framework… Illegal activity online must be pushed to the margins." It was previously reported that the letter was going to cite Google as a primary enabler of piracy. Since the publishing of the letter it appears that the rocker are holding off their attack on the search giant, for now.
The letter goes on to reference the controversial Digital Economy Act as a key tool to fight the deleterious effects of file sharing. Some of the more hotly contested aspects of the law, including provisions that would allow the government to cut off internet access for repeat offenders, are not schedueled to be implemented until 2014.