Exclusive Q and A: Transit Talk Boston Band Scene & Their First Warped Experience

After building up a sizable fanbase through several years of steadily touring and releasing numerous albums, Boston-based Transit finally scored a spot on the Vans Warped Tour this summer. It's rare for first-time bands to play at every stop on the tour, but Transit are no strangers to the road. After Warped is over, they'll be heading off to Australia, and then casually jaunting over to the U.K. for a string of October dates. We caught up with guitarist Tim Landers at their Mansfield, Mass. Warped Tour stop to chat about the band's New England roots, influences, and what it was like to grow up as a pop-punk kid in a metalcore world.
OS: It's the first time on Warped Tour for you guys. How has it been? Have there been particular stops that have stood out so far?
TL: It's been awesome. Our reception has been better than we could have imagined or hoped for, especially given that we're doing two sets a day. We get to play as many songs as we really want to. We can do some acoustic, some electric, and change it up. That's been really cool. All of the shows have been great, but a lot of the California ones have stood out. We just didn't expect the reactions here to be as good as they were. Playing California's always a good time, but these were great.
OS: And is there any extra excitement about the Mansfield date, as it's kind of a hometown show for you guys?
TL: It's so good to be back. It's funny, because we don't even get to go back to our houses or anything, but just being in Massachusetts feels good and it's great to see friends and family. Where you're from is the best place to play, obviously. We haven't played our main set yet today, but our acoustic set was the best of the tour, so I just can't wait.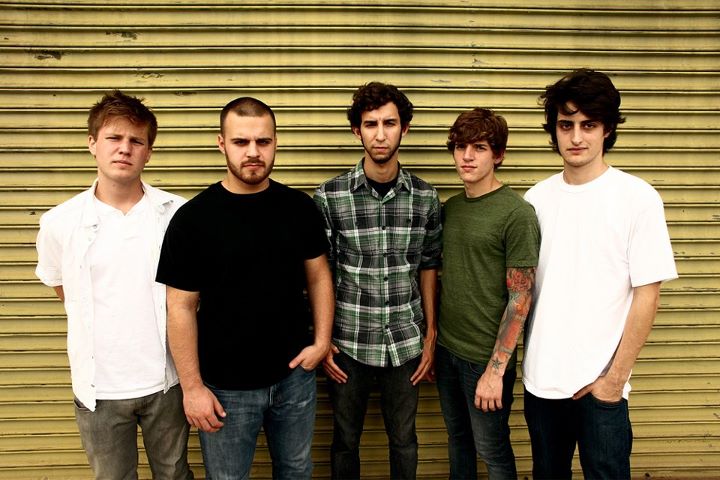 OS: Like you guys, OurStage is a Boston-based operation. Could you talk about your experience starting out as a band around here?
TL: I could go on for days. I mean, when I started going to shows it was all metalcore bands. They all sounded like Poison The Well, and stuff like that. There was just so much of it. I remember when I first started playing a decent amount of shows, it was me and our drummer Daniel. We played in a pop-punk band, but when we played a lot of shows around the area we'd always be playing with metalcore bands and hardcore bands, which was cool. It was just what we grew up on. And then I think we all just got really frustrated because every band and every show was exactly the same and they were all trying to do the same thing. The reason why we started Transit was to do something that was different. We all loved bands like Saves The Day and Braid, and we wanted to apply their style to the band that we started. But the music scene in Boston is always changing, and it's never the same thing. It went through this very hardcore phase, and now there aren't even many hardcore bands in Boston. OS: So playing alongside all those metalcore and hardcore bands at the beginning of your career didn't really influence the style that you wanted to play?
TL: Not at all [laughs]. I mean, I like a lot of metalcore bands, and when I was younger I was a lot more into it, but it definitely never influenced how I play guitar. When I was in high school, some kids who were older than me and who played in one of the big metalcore bands forced me to try out for them one day. I went to their practice, but after a little bit I just said, "Dude, I can't do this. I can't do fucking sweep picking." They were mad at me, but I was just like, "Dude, I don't play metal!"
OS: You're also in Misser, your side project with Brad Wiseman from This Time Next Year. What has it been like trying to balance essentially being in two bands at once?
TL: I never really view it as a balance, because they are two very different projects for me. Misser was really just a product of my free time. Whenever I had time and wasn't overly obsessing about writing Transit songs, I was writing my own songs. It just eventually became a project with Brad. It's cool to be able to sing more in another band, and to actually use the songs that I write lyrics for. I'm excited to do more things with it.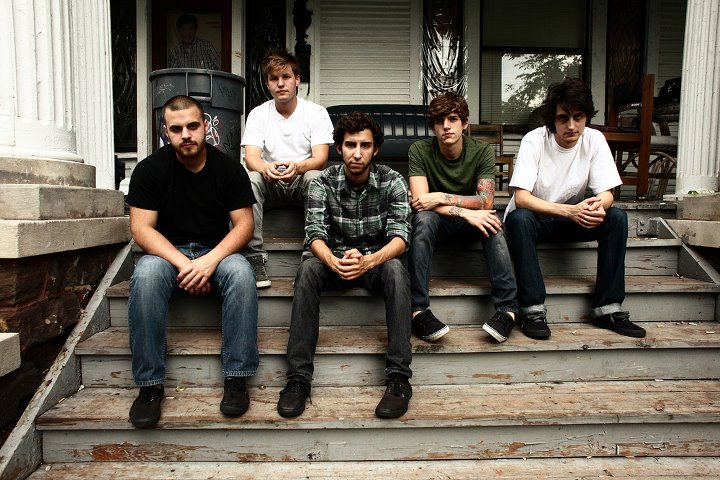 OS: Is there a strict divide between the material that you write for one band or another?
TL: Yeah, very rarely would material cross over the boundary between both groups. I look at them very differently. In Transit, I write the music and Joe B. writes the lyrics, but with Misser it all comes out at the same time: guitar parts, lyrics, all that. It's just very different, and material never really crosses over.
OS: Are there any bands on the tour that you guys are really psyched about that people might not know that well?
TL: Dead Sara is phenomenal. I love watching them every day, and it sucks that today is actually their last day on the tour. This band called Funeral Party is also really awesome. They're fun to watch. I've been picking out the stranger bands, because there are a lot of things that sound the same on the tour. That's why it's cool to walk by and hear something that just sounds interesting and different.
OS: This year has been notable for having a few headlining acts that broke out about a decade ago. How does it feel to be touring with big name bands like that?
TL: It's a really cool experience. Those bands are the same way they were when we were 14 or 15 years old. I don't even need to mention them as bands that you're excited about seeing because obviously they're great bands to watch. They're just super professional and very good.
OS: What if you could build your own Warped Tour superstar lineup? What other bands would you want to bring along?
TL: Third Eye Blind would definitely be on there. So would American Nightmare, and American Football, too. They're one of our most influential bands, for sure, and the influence is more obvious on our last album. When we were recording, it was the summertime, and we had a practice space for the first time as well as a couple months to write this record. That was never something that we'd done in the past. Our albums were always just accumulations of songs that we had. But this time, we sat down and wrote the record and were all just really happy to be doing what we were doing. I think that came out in the music a lot.
OS: Speaking of that, is there any new material in the pipeline for you guys?
TL: We're always working on songs, and we never really stop. We brought a Pro Tools rig on this tour with us, and we've already demoed a couple of songs. We've got a bunch of ideas. We'll be doing a new record sometime in the near future, and we're always maturing as musicians, so we're just going to pick up where we left off.
Check out Transit's new video for "I Think I Know You" off of their recently reissued full-length Listen & Forgive.