Exclusive Q and A: Yellowcard Open Up About 'Southern Air' And Being Warped Tour Veterans

Releasing three albums in just 18 months sounds like an exhausting endeavor, but you wouldn't know it from the looks of Yellowcard at their recent Vans Warped Tour dates. The band is as full of energy as they were back during the early 2000s, and are gearing up for the release of their newest studio album Southern Air. We sat down with guitarist Ryan Mendez at their Mansfield, Mass. Warped Tour stop to talk about his early days on the tour, the writing process for the new record, and the album's one big guest appearance that didn't make the final cut.
OS: It's the band's 5th time on Warped Tour.  What's different this time around?
RM: Well, I did the tour in '02 and '04 with my old band when we were traveling in a van, and it was just the most bottom-of-the-barrel experience of paying your dues on Warped Tour. Now, with us being at the level that we're at, and me being a part of Yellowcard, it couldn't be any more different for me. We did about half of the tour in '07, and that was awesome too, but we were in kind of a tough time as a band then, and we were having issues with our bass player, who ended up leaving the band later in the year. It was just not the right mental page for us to be on, but now everybody's doing great, we've got a new record coming out, and the tour has been awesome. Warped just treats us so well, and we've been having a great time.
OS: Yeah, the reception at your show today was awesome
RM: I think it was probably the best show of the tour for us. Before that, I think Chicago was the best show, but this might have taken it's place!
OS: Everybody knows that Warped Tour gets pretty crazy and hectic at times. At this point, do you feel like you kind of have it down?
RM: Yeah, we've all done it enough times that we know the ins and outs of how to really work a short 35-minute set of about eight songs. We do what we need to do, and we say what we need to say, and we keep it coming.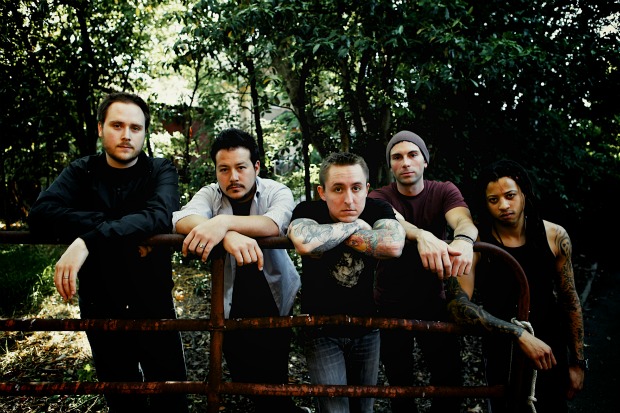 OS: Having been on both sides of the Warped spectrum, with one up-and-coming band, and one very established band, what advice would you give to young groups who dream of playing Warped some day?
RM: The first time I ever played Warped was actually in '99 when I played on the Ernie Ball Battle of the Bands Stage at the Ventura, Calif. date. That was a good foot in the door in terms of getting familiar with the tour. Even though it was only one day, you meet people and you get your name out. Then after that, you just have to get out there, keep touring, build your fan base, and really self-promote. There are so many bands out there these days that have to work super hard to rise above all of the other bands who are [out] there. Do as much self-promotion as possible and really stay in touch with your fans.
OS: There are a bunch of acts on Warped this year who broke out at about the same time that Yellowcard did. Is it nice to be playing with guys who have that kind of tie with your band?
RM: Yeah! We know all of those dudes. It's interesting because the tour in the past few years has been a little different. It's gone in a harder direction with more metalcore kind of stuff, which is cool, actually both LP [Longineu Parsons], myself, and our bass player Josh are big metal fans, so we dig it. So this is the first year when the tour is getting back to the poppy, rock, punkish stuff with a lot of the bigger bands. There are so many of our friends out here: New Found Glory, Taking Back Sunday, All Time Low. It's amazing. It's just like a big summer camp for us with all our friends.
OS: You guys have a new record hitting stores in August, and you played the new single from the album, "Always Summer," at the show today. How has the general response been to the band's new material?
RM: It's been great. It can be tough playing new songs, especially before the record is out, because people either do or don't know it, depending on who you are. But considering the fact that it's a new song, the reception has really been phenomenal. There are so many kids singing along every day, and even the kids who don't know the song yet are still reacting to it when we play it live. Of course, we can only play one new song because it's an eight song set, so we probably shouldn't play more than one, but it's been great with that song.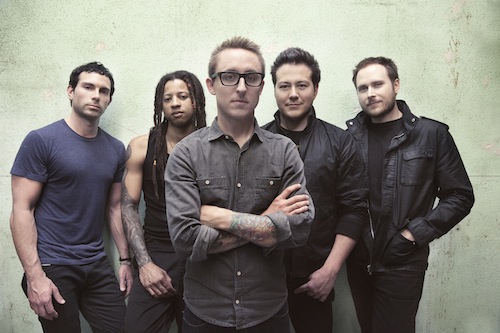 OS: Your previous album was released just a little more than a year ago. Does the new album sound different?
RM: I think it does. We didn't set out to make it different, and actually the process was kind of the same as the previous one. We specifically didn't want to over-think anything. We just wanted to write songs that we have fun playing, and that we envision people having fun watching and listening to. Our process was very much "OK, we like this? Then let's move on. If this feels good, then let's not over-think it." Still, this record actually ended up turning out very differently from the last one. It's still got a ton of energy and intensity, but a lot more variation. The last album was a little more straightforward, but this one goes in different places. It just kind of happened that way, and it totally wasn't on purpose at all. I think that writing a record after we toured for pretty much all of last year with almost no down time forced us into the pressure cooker of having to produce something right away. We just happen to work really well under pressure, so it turned out amazingly.
OS: There's a song called "Ten" on the album, which seems extremely personal and emotional. Can you speak at all to what's it about?
RM: I do know what it's about, and it's something that's very personal to Ryan [Key]. I'm trying to think of what I can say about it, because I don't want to spoil anything. I guess I can say that it's a subject that he's never written about before, and it's something that's incredibly personal and will really hit a lot of people pretty hard. It's not meant to affect people in a sad way, but I think that a lot of people will be able to relate to what it's about. It's pretty heavy, honestly. But at the same time, the vibe of it is very hopeful and fairly positive. It's hard to describe without actually telling you what it is.
OS: Neil Avron, a longtime collaborator of Yellowcard's, produced the new album. What was the process like working with him this time around?
RM: It was great. Neil is kind of like a sixth member of the band. This is, I think, our fifth record with him. He's just such a part of the band, and is great at getting the best performances out of you, streamlining things, and making you really stoked about what you're doing. At the same time, he's great at letting you know what you could do better. Some people can be very intense and make you not feel good about it, but he is exactly the opposite. He's the nicest guy you'll ever meet, but he also gets results. He's honestly one of my favorite people in the world and we couldn't be happier to have made another record with him.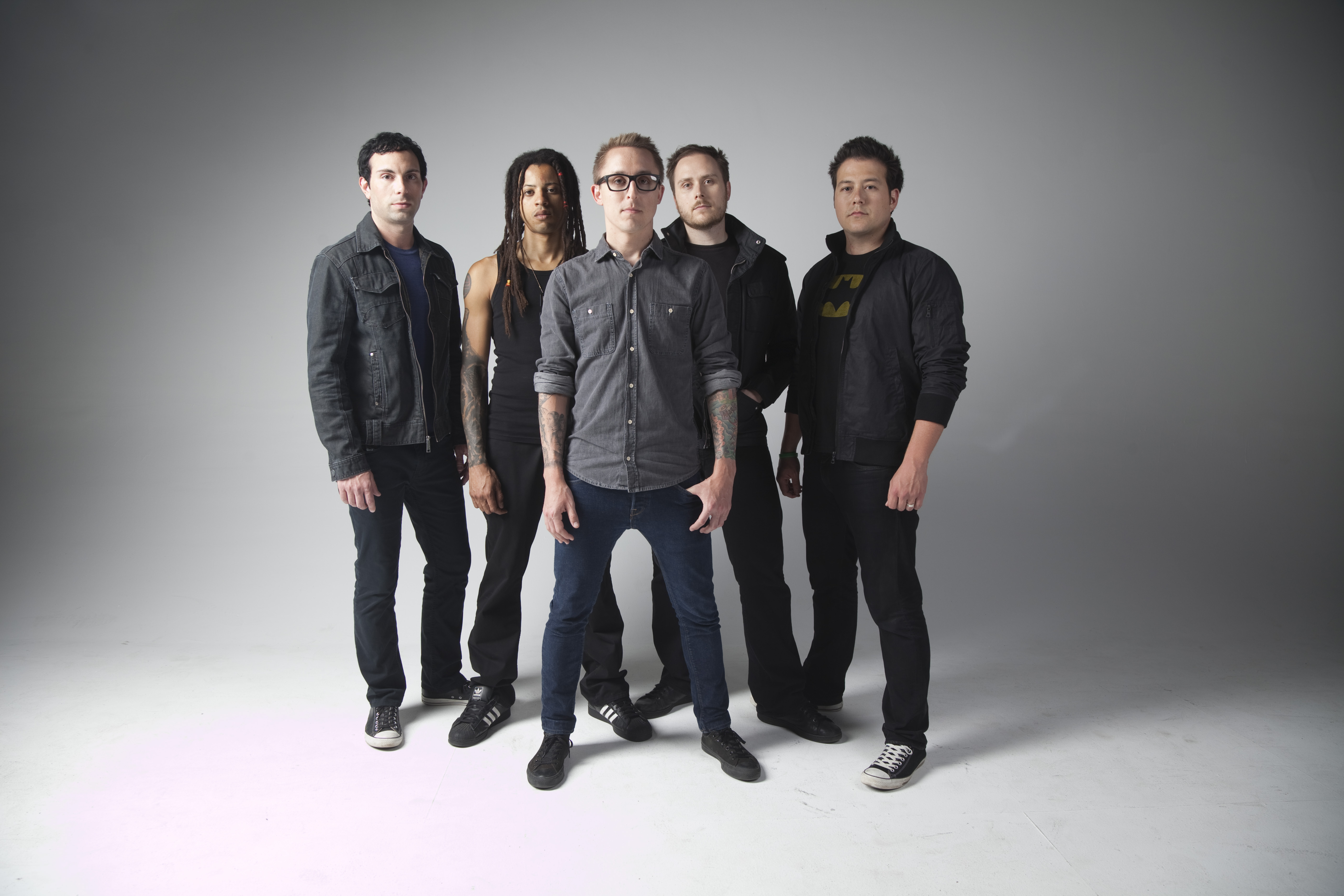 OS: There are a few guest vocalists on the album as well. How did you choose them, and how did those collaborations come about?
RM: Interestingly enough, there's a song called "Telescope" that has multiple people on it: Alex from All Time Low, Cassadee from Hey Monday, and Tay from We Are The In Crowd. But we didn't necessarily set out to get all of those people. There's a section of the bridge in that song where we thought that it would be cool to have a choir-esque vocal part with multiple layers of male and female vocals. We have a lot of friends in other bands, and we knew a lot of them were around and off. For example, Alex was in L.A. because All Time Low was also making a record at the time. So we just thought, "Let's call our friends up and see." We ended up getting the three of them to sing on it, and everyone singing at the same time creates this massive five-part thing and it's so awesome. We're really stoked about it. Also, Tay sings on the upcoming single "Here I Am Alive." That song we co-wrote with Patrick Stump from Fall Out Boy. We wrote the music, and then Ryan and he wrote the lyrics and melody. He sang on the song too, but at the last second there were some contractual things that prevented his vocal parts from being used. Very, very disappointing. After that, we had to find an alternate option, and we thought that Tay was a great fit. Her voice, her vibe, and everything about her whole style totally works with the song. We asked her to do it, and she was totally into it, so that's how that whole song ended up.
OS: So what's on the band's schedule for the rest of the year now that the album cycle has started up?
RM: Touring [laughs]. Oh yeah. We're finishing Warped, and then we go to Europe for about two or two and a half weeks to do some festivals. Then in September we're doing a live international set including Japan, Australia, Singapore, and some other countries that we're not allowed to announce yet, but we will do shortly. There will be a states tour in the fall, too. Touring, touring, touring.
Yellowcard's new album Southern Air drops today! Check out the video for the latest single "Always Summer" below, and catch them on one of the dates of their seemingly endless tour.
More like this: