Is the Next Adele a Guy?
For at least another year or two, all of the U.K.'s up-and-coming sisters (and brothers) with voices will have their work cut out for them. As if it's not already tough enough to rise above the pop pack, they'll also have to contend with all of those inevitable Adele comparisons.
Is she (or he) the next Adele, the future of U.K.-bred pop talent hoping to achieve global domination?
Admit it: You wonder, too"every time a great new voice emerges from the British music scene. With the ruling pop diva of the last two years now between albums (perhaps she'll be back in the autumn singing the theme for the next James Bond film, Skyfall) and expecting her first child with boyfriend Simon Konecki, the battle is on for the keys to the kingdom that the princess hasn't even yet vacated.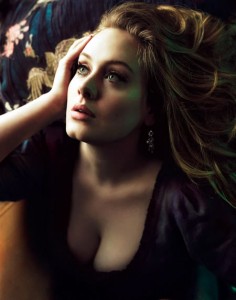 If you've got a great voice and/or a slightly unconventional pop sound and/or look, if you're more substance than style, to the front of the line you go. It's the latest greatest aspiration in pop since the days when it was all about being the next Amy Winehouse, whether you sounded anything like her or not. Challenging Adele might be as scary a proposition as walking in the late Winehouse's scuffed shoes might have been (terrifying for reasons that had everything and nothing to do with Winehouse's talent), but at least fans are in for some great music. Recently, I heard a Rumer (the off-the-beaten-pop-path singer behind 2010's Seasons of My Soul and this year's Boys Don't Cry), and my first thought was "Is this it?"
Rumer isn't the only talented singer who's making me listen and wonder. Here are three others:
Emeli Sandé (Current hits: My Kind of Love and Next to Me) In June, a friend sent me the video for Sandé's recent single, Next to Me, on Facebook, with a short and sweet message: love… After watching the clip, my first impression was Sara Bareilles with a really dated look. White on black is so mid-˜90s! My second impression: How is it that everybody all over the world doesn't already know her name (which, incidentally, is actually Adele Emeli Sandé)?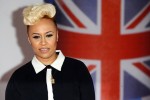 They will soon " if they don't already. Sandé's performances at both the opening and closing ceremonies of the 2012 Summer Olympics raised her profile considerably outside of her native UK, where  she was already a rising superstar. Her double-platinum 2012 debut album, Our Version of Events, has produced four hit singles, including the #2 hits Heaven and Next to You, and it's earned her the distinction of being Simon Cowell's favorite singer of the moment. She's been a featured artist on three other Top 10 singles between 2009 and 2011, and she's written songs for the likes of Cheryl Cole, Leona Lewis, and Susan Boyle. But is there room on the U.S. charts for a black female singer who doesn't quite fit the next Beyoncé mould?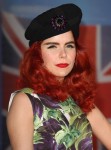 Paloma Faith (Current hit: Picking Up the Pieces) As beautiful and elegant as her music, singer-songwriter-actress Faith writes the songs that makes you want to get all dressed up and really feel. Their appeal, though, hasn't been quite as immediate as the tunes of either Adele. Her 2009 debut album, Do You Want the Truth or Something Beautiful?, went platinum and spawned six chart singles, but none of them made it into the U.K. Top 10.
She would have to wait until this year, when Picking Up the Pieces, the first single from her second album, Fall to Grace (released in May), hit #7. Like Sandé, she's a contender for The Next Adele without sounding anything like her. Stylistically, she's more like the voice of Alicia Keys trapped in a body with Lana Del Rey's fashion sense. Is your curiosity piqued now?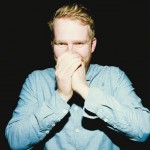 Alex Clare (Current hit: Too Close) You can't get anymore unlike Adele than this: Clare is a guy! But the U.K. singer-songwriter already has more in common with Adele than either Sandé or Faith. As effortless as Adele (which makes him my personal favorite of the three up-and-coming contenders discussed here " think David Gray with a bit of a beat), he's the only one of the three upstarts who's already enjoyed a hit in the U.S. His second single, Too Close, recently entered the Top 30 on Billboard's Hot 100.
Its success, however, is considerably belated. Clare's debut album, the appropriately titled The Lateness of the Hour, was released in June of 2011, and Too Close, which has climbed as high as #4 in his native country, is his first single to chart anywhere. In fact, he was dropped by his label, Island Records UK, after a pair of professional blows: Lateness peaked at an unspectacular #17 upon its its release, and he had to pull out of the opening-act slot on Adele's fall tour for personal reasons.
As recently as February, Clare, who dated Amy Winehouse in 2006, was working as a slum lord in East London. Then Microsoft called. Thanks to the computer-goods conglomerate's Internet Explorer 9 commercial, which debuted in March and featured Too Close on its soundtrack, the former flop single sprinted up the U.K. singles chart a year after its initial release, and Clare is a contender again " at home and abroad. A rising star spawned by new media? Stranger things have happened " to Lana Del Rey and Rebecca Black, to name but two recent beneficiaries of an Internet-fueled boost " but Clare's success is based on talent, not online hype. And doesn't that sound just like Adele?
More like this: