Riffs, Rants & Rumours: The Strawbs Story – From Prog Rockers to Acoustic Alchemists
There we were with the two most successful producers of the 1970s working together, says Strawbs leader Dave Cousins, recalling the initial sessions for his band's first proper album. The producers in question are Gus Dudgeon, who helmed all of Elton John's biggest albums, and Tony Visconti, whose work helped make stars of David Bowie and T. Rex. Unfortunately, the punchline that finds parallels throughout The Strawbs' career is that the band's aforementioned sessions took place in 1968, when both producers were unknown quantities. The original version of what would become 1969's Strawbs was scrapped by an unhappy record exec, and the band was made to start over again.
It's part of a phenomenon that's practically a running joke in Strawbs lore " for instance, the bass player on those ill-fated sessions happened to be a young John Paul Jones, but in that pre-Led Zeppelin period, the name impressed no one. At the start of the ˜70s, The Strawbs' acquisition of hotshot keyboardist Rick Wakeman hastened a move towards prog rock, but Wakeman would soon depart to fulfill his true prog destiny with Yes, leaving Cousins and company in the lurch.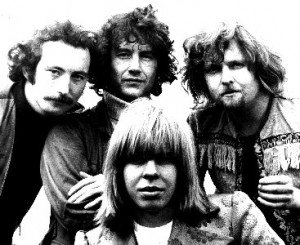 Perhaps most notorious of all is the Sandy Denny chapter of The Strawbs' story " Cousins met the future folk-rock queen at Earl's Court folk club The Troubadour in 1967. I walked in there one night, he remembers, and there was this young girl sitting on a stool, wearing a white dress, white hat, and playing a Gibson Hummingbird guitar, and she was singing like an angel. I'd never heard anything like it. And after she finished I went up to her straight away and said, ˜Would you like to join a group?' We made some demos, and a friend of ours took them to Denmark to play for a guy who owned Sonet Records in Copenhagen. He loved it, phoned me up, and said [imitates thick Danish accent], ˜I tink you are de best ting since de Beatles.' We signed a contract and off we went and recorded the album over there. The record wouldn't be released in England until 1973, credited to Sandy Denny and the Strawbs, and containing the first recorded version of Denny's classic Who Knows Where The Time Goes.
We got back from Copenhagen, recalls Cousins, and it was my job to find a company to release it in England. And it took me a long time. In the end I found a pop label that wanted to do it. Sandy at the time was having an affair with [Fairport Convention producer] Joe Boyd, and he listened to the album and said, ˜You don't want to play that pop stuff, you want to concentrate on folk songs. Go and join Fairport Convention.' So about six months after the album was made, she phoned me up and said, ˜Dave, I'm not gonna stay with the band.' Denny's replacement for a hot minute was Sonja Kristina, who, true to form, would quickly depart to form Curved Air, one of England's most popular prog-rock bands of the early ˜70s.
But for as many hard blows as the band's been dealt, they've almost always found a way to rebound. Cousins explains, Karl Knudsen, who ran that company in Denmark, had sent the Sandy & The Strawbs album off to A&M, to [label co-founder] Jerry Moss. Jerry Moss said ˜I want to sign them.' They were a little disappointed that Sandy had left but then they said ˜Let them make a single.' [Strawbs guitarist] Tony Hooper lived in an apartment block, and on the ground floor was a guy called Gus Dudgeon, so we met up with him, he was a young engineer from Decca Records who had just produced his first album, by Ralph McTell, and we said, ˜Gus is the ideal producer for us.' Gus brought in Tony Visconti to do the arrangements for us.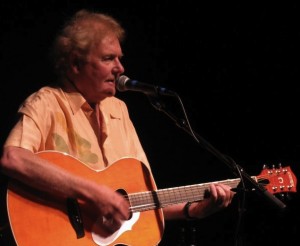 Pleased with the single, Oh, How She Changed, A&M okayed a pile of money for a full album, for which Dudgeon enlisted the crí¨me de la crí¨me of British session players. I remember teaching John Paul Jones the riff of ˜Where Is This Dream of Your Youth,' Cousins recalls fondly, and he played magnificently on it. And then we had [Rolling Stones mainstay] Nicky Hopkins on piano, who was a really gentle, quiet, sweet man. He played beautiful, rolling, bluesy piano. He could play anything, but that was his particular forte. Ray Cooper on percussion¦it was a phenomenal lineup. The production was as adventurous as it was all over the musical map, but when A&M VP Gil Friesen heard the results, he stuck a pin in the band's balloon.
He said, ˜What is this?' remembers Cousins. Because he'd only heard 'Oh How She Changed'¦they loved that, and thought they were getting album of sort of baroque folky pop, and suddenly we came up with all these huge orchestras and Arab bands and things [laughs]. He chucked out all these songs and said, ˜You've got to go and record some different stuff.' So we went and recorded different stuff, and that became the first Strawbs album. That was very successful in its day. We became more of an underground rock group because of the first album, so who was right and who was wrong? Had that [original] album come out, who knows what might have happened with it? I've got a feeling it might have been our first and last album [laughs]. There's ample opportunity for Monday morning quarterbacking now, though, with the recent release of those controversial sessions on Of A Time, which also includes a wealth of related outtakes and other bonus material.
In 1970, The Strawbs invited Rick Wakeman, who had already played with the band as a session man, to become a member. He was literally shaking with excitement, remembers Cousins, he said ˜I'd love to!' I said, ˜What are you doing next week?' He said, ˜I'm getting married.' I said, ˜Where are you going on your honeymoon?' He said, ˜I can't afford a honeymoon.' I said, ˜Well come to Paris on your honeymoon, with us.' So Rick Wakeman's honeymoon was playing under a big-top circus tent in a rock & roll circus, accompanying the circus acts. We had to accompany the high wire act and jugglers. During one of Rick's solos, Salvador Dali came up onstage, and the audience went crazy. Rick turned around and said, ˜Who's that?' I said, ˜Salvador Dali!' He said, ˜Get him off the fucking stage!' [Laughs] It was all surreal at the time. I met Salvador Dali in New York much later " I felt this tap on my shoulder and I turned round and it was Salvador Dali, he said ˜You have very nice boots.' Then he gave me a bottle of wine. I should have got him to sign it, but unfortunately we drank it!
With Wakeman aboard, The Strawbs were more successful than ever. We became the darlings of the college circuit, says Cousins. The band released three well-received records with the keyboard virtuoso. Then suddenly Rick became [celebrated as] the supreme keyboard player in the U.K., tomorrow's prodigy, and then off he went [to join Yes]. We turned into much more of a prog-rock band when [Wakeman's replacement] Blue Weaver joined, and I started playing electric guitar. The band's profile rose even higher over the next couple of albums, and in the mid ˜70s, The Strawbs even broke through in America with Hero & Heroine and Ghosts, but by the end of the decade, the group had run its course. I stopped playing music essentially in 1979, says Cousins. The band split up, and I went into the radio business for 20 years, and I hardly played at all. I did odd [solo] shows, on my vacation from work I would come over to America and do a two-week tour, but that's all I could do.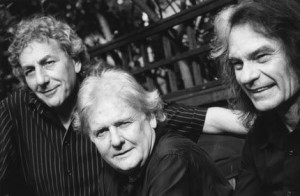 As had so often been the case throughout The Strawbs' history, a blessing in disguise led to the next phase of the band's evolution, as the new millennium arrived. I tripped over outside my house and sprained my wrist, Cousins says, so I said to my guitar player, ˜I can't play that folk club next week.' He said, ˜Well, we can't let people down¦why not get [Strawbs guitarist] Dave Lambert to come down and play?' Dave Lambert came back, it went down a storm¦and we haven't stopped since. It was an accident, and it's been a very successful accident.
That successful accident has been a crucial part of the plan for the revitalized Strawbs for the last decade-plus. Cousins, Lambert, and Chas Cronk have been recording and touring in an acoustic-trio format that gives the group and its audience the best of both worlds. Some of the [musically] big songs like 'Autumn' I never thought would transfer to the acoustic format, says Cousins, but they do, very successfully. 'Ghosts' is another that was a rock song in its time, suddenly taking on a very lovely feel with acoustic guitars.
The threesome's unplugged gigs give Cousins a chance to offer up material from all across The Strawbs' career. It's sort of a history tour, he says. I take the audience from the beginning of the group right through to the current day. I think we're playing at the peak of our career at the moment, I think we're better than we've ever been. The acoustic Strawbs are on tour in North America right now, and a recent show at B.B. King's in New York City bore out Cousins' ambitious assertion, as his one-of-a-kind voice blended with those of his cohorts for rich harmonies floating atop the multi-colored tapestry created by the group's acoustic axes. Those that desire to experience it for themselves are strongly advised to toddle over to the band's website and acquaint themselves with the itinerary.
More like this: