Riffs, Rants & Rumors: Steve Forbert Forges Ahead
How much of this past stuff are we gonna talk about? asks Steve Forbert with a mixture of weariness and wariness after being debriefed about his early days as a singer/songwriter. It's fun, but it was 30 years ago. Even though his career has 13 albums and three and a half decades of history behind it, Forbert is all about looking forward, especially since album number 14, Over With You, has just been unveiled. Unfortunately for the antsy songsmith, you can't tell a story by leaving out the first chapter, and Forbert's entry into the music business makes for a rather fast and furious tale.
Before he made his way to New York in 1976 to establish his troubadour credentials, Forbert had led a different musical life in Meridian, Miss. I played in rock & roll bands for several years and I just began to get more and more interested in songwriting, he says. I realized I was probably not going to be able to remain as part of a band. Where to go and what to do, there weren't many options in Mississippi. I went on the train by myself to New York, so I was pretty much in that mindset, I wasn't looking to start another band.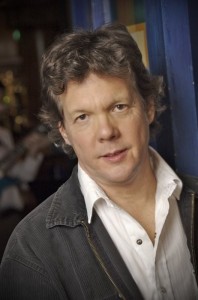 The New York singer/songwriter scene had a luminous legacy, but when Forbert arrived, I didn't know what I would find, who would be there. The CBGB thing was interesting to me so I saw that as a possibility. It might seem a little strange [for a folk-rocker] but I didn't know any better, and it actually worked out. Forbert wasn't the only artist on the scene blending singer/songwriter smarts with rock & roll energy, either. There were a few, he recalls, there was another guy named Mark Johnson, who wrote songs for the rockabilly singer Robert Gordon [in addition to making his own albums]. Jim Carroll came along later¦he wasn't part of the folk thing; he was thought to be sort of a rock poet. For his part, Forbert was equally at home playing New York's rock and folk venues. I was extremely interested in Folk City, he remembers. A place called Kenny's Castaways opened on Bleecker Street; I was playing anywhere that would have me. The CBGB thing was a real happy, serendipitous thing. That's where I met Danny Fields, who became my manager.
The aforementioned fear of getting mired in the past causes Forbert's enthusiasm to flag when he's asked to expound on the events that led to his first record deal. Well man, I've said it a thousand times, he prefaces cantankerously, but I met Danny Fields and I got onstage opening for Talking Heads, and John Cale. And [New York Times writer] John Rockwell came down and heard me at Kenny's Castways¦I'd worked years for that, but it happened very quickly. Once that article in the New York Times came out, that was it, I had interest from major labels across the board.
Forbert's 1978 debut album, Alive on Arrival, earned plenty of plaudits, but it was the '79 follow-up, Jackrabbit Slim, that propelled him to the commercial peak of his career via his first and only hit single, Romeo's Tune. The record was overseen by renowned producer John Simon. Was Forbert a fan of the Americana classics Simon had produced for The Band? Absolutely, and all the others"don't forget Leonard Cohen's first record. He was on a lot of [Simon & Garfunkel's] Bookends, he produced Big Brother & the Holding Company's album [Cheap Thrills]. I thought it was a really lucky thing, and you can see that it was. Forbert describes Simon's working method as extremely subtle, he would be doing things you wouldn't even notice. Plus I was recording totally live, so my mind was very much in the moment. So everything was happening fast. He would make these very concise, clear suggestions and they would work. You might not even notice it but things would be getting better.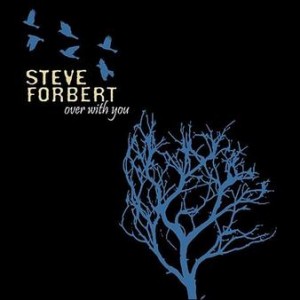 Released from the vexing task of recounting his past, Forbert is noticeably relieved to discuss the details of his newest album, which is fortunate, because there's a lot do delve into in the understated but incisive Over With You. For one thing, some of his characters seem so specifically drawn that one can't help but wonder whether they're based on real people. A perfect example is the protagonist in Metal Marie. That was an observation, not a relationship of my own, says Forbert, but sometimes you just have a little anger for some people, perhaps rage [laughs]. You might have some anger about something and you find you're writing a love song, and then you find you're writing an angry one, about a guy who's had enough or something. Then you might think, ˜This is a little like so-and-so over in South Carolina and the trouble he's having with his significant other.' This is a funny one, it kind of wrote itself. I know where it came from but it didn't happen to me. I like it though"you see the person heading for East Tennessee and he really doesn't have a lot going on, he's rolling the dice to get away. You know the old saying" ˜Have you ever seen a badger bite his leg off to get out of a trap'?
Forbert relates the scenario of the song Sugar Cane Plum Fairy to Goin' Down to Laurel, from his first album, saying You take that song ['Laurel'] and sort of imagine a great thing, and then you go back a year later¦and it's like, ˜There's no magic here at all. I should leave.' That's simply what it's like."
During the writing process, does Forbert ever sidestep personal details that feel too close to the bone? I definitely sidestep, absolutely. There's stuff that just doesn't really play right. You've gotta have some sort of variable resistor. I think Bob Dylan's song ˜Ballad in Plain D' is a little too far. There's just a line"it's like editing a movie. ˜I Married a Girl' [from 2004's Just Like There's Nothin' To It] was pretty close, but it's so good I don't care. It's as close as I got. It went really well, so I kind of went with it. I put a lot in there that was right to the line of personal¦ It was a divorce song; a lot of the buried emotions were right up on the surface. I'm glad I wrote it.
Over With You isn't all about personal portraits, though"there are also more sociopolitically minded moments like Pollyanna, which Forbert describes as a Wall Street collapse thing"the credit crisis, housing bubble, I read a lot about it. It really captured our attention, didn't it? I wrote one song called ˜Set the World Ablaze,' it's up on my website, that was straight-out a response to this chicanery from some of the people like AIG and Goldman Sachs. But then there was this song, which just kind of wrote itself, about the other end of the spectrum, a person who did get caught up in the recession, and the lack of opportunity put him out on the fucking street.
The economics of the music business aren't exactly all sunshine and roses these days, either, but Forbert runs enough of a DIY ship that he's able to steer clear of a lot of the carnage. Of course it's limited a lot of the options, he allows. Independent labels are fewer and fewer, I'm lucky to be on one now called Blue Corn, ˜cause I haven't sold a lot of records in the last 30 years. But it didn't put a big dent in my world like it did someone who has to have a band and a road manager and a driver and a bus or two, and suddenly they just can't do it because they're not selling records anymore. You know, I mean, how many years of hits did Carl Perkins have? Not many. What was Rosemary Clooney doing in 1965? So I take all that in stride, but I wasn't selling as many records perhaps as Elvis Costello, so it's not a real drop to me. It's probably a big shock to Paul Simon, you know. But Paul's pretty smart"he's had a pretty doggone good run [laughs].
It's this kind of long-view philosophical perspective that's enabled Forbert to write some of his most powerful songs over the years, songs that express a kind of benign existentialism, like I Blinked Once from 1988's Streets Of This Town or an emotional ambivalence, like It Isn't Gonna Be That Way from his debut album. Of course it's sad, says Forbert of the former, and it's about impermanence and mortality. It's not grim or really dark. But I wrote that song very fast, just off the sheer emotion of it. It's just that things disappear. I circle around that a lot, it's a pretty big thing. I saw two robins together, and one of them got killed by my dog. And the other one, it was horrific, but when the robin was dead, the other one was just up on a limb shrieking because its mate was murdered. Really kind of a high-energy, intense little scene, but then after it was over, I saw the robin just fly off. You know, what could it do? It just flew off heading west. And I thought, ˜Perhaps to a bird there's no memory.' The bird's just like, ˜Well, new moment.' I don't know. [laughs] If that's true, then birds have a lot in common with a certain Mississippian who's focused firmly on the now.
Over With You is out now, and Steve Forbert is touring like crazy.