Riffs, Rants & Rumors: Jann Klose Shadowboxes the Ghosts of Tim & Jeff Buckley
There's Al Pacino on my left and [former Captain Beefheart guitarist] Gary Lucas on my right. I was just like, ˜This is so surreal.' I'm hearing myself sing and I'm going, ˜How did I get here?'" Such are the strange circumstances in which singer/songwriter Jann Klose has been finding himself lately. It all started when guitar legend Lucas curated an event at New York's Knitting Factory in tribute to the late Jeff Buckley, with whom the guitarist was a key collaborator. That's where Lucas and Buckley admirer Klose first met.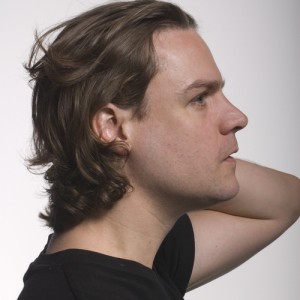 We kind of hit it off, recounts Klose. We started writing together. In fact we're performing some of the songs we wrote together at my upcoming shows, and at his shows as well. He asked me, ˜I'm involved in this Jeff Buckley biopic¦they're looking for someone to cover the actor playing Tim Buckley, his vocal parts, do you want me to put your name forward?'" Tim Buckley was, of course, the boundary-breaking artist who died in 1975 at the age of 28, leaving his estranged son Jeff with a lot of emotional baggage to unpack in his later life, which is an important part of the film Greetings From Tim Buckley. A couple of days later, continues Klose, I get an email from the assistant to the director Dan Algrant. His assistant says, ˜We'd like you to come in, and prepare these songs. I prepared two Tim songs [Once I Was and Pleasant Street] and went in and auditioned¦he hired me on the spot.
The film moves back and forth in time between Tim and Jeff; the latter made the natural-but-difficult decision to follow in his father's troubadour footsteps. Unfortunately, he also met an equally untimely end, drowning in 1997, at just 30 years old. Gossip Girl actor Penn Badgley plays Jeff and sings his parts. Getting a gander at Klose, it's not inconceivable that he could portray the young Tim onscreen, but Ben Rosenfield was already occupying the role, so Klose was simply brought in to deliver the songs for Rosenfield to lip-sync. In the film, you can hear Klose delivering both of the aforementioned tunes as well as Song For Jainie.
In retrospect, Klose was a natural choice for the job, even though he ultimately came to Tim's music through his love of Jeff's work. Jeff has always been an influence, because I kind of grew up with [debut album] Grace, it came out when I was getting into music. And Tim came up later, and people were saying, ˜Oh you sound like him [Tim]; you sound like Jeff,' those two come up, depending on what generation I'm talking to.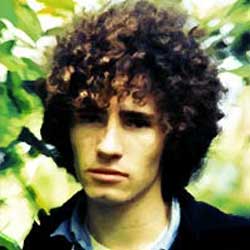 Klose is German-born, and spent his early life moving back and forth between Germany and South Africa, though his voice bears nary a trace of an accent from either country. He came to America as an exchange student and began playing music. In Germany I was raised by my grandparents, he explains, and they were really conservative. They didn't like the idea of me being a musician, they wanted me to have a real job. So when I came here, the family that hosted me, they were like, ˜You want to play an instrument, go for it.' I bought a keyboard at a K-Mart or something and started tinkering with that. I sang with the choir, and I started a band and started writing some songs, and it sort of took its own course from there.
It was while attending college in Cleveland that Klose first discovered Grace. It was different than anything else that I was listening to, he remembers. This was in '97¦it was a time of change in my life, and when I listened to Grace it became the soundtrack to my life for a while. It was storytelling"it was like a good book that told a story with a beginning and an end. It was very strange, because I think I discovered him in the spring of that year and then in the fall he died.
When the time came to put himself in the elder Buckley's place, Klose took the responsibility seriously but avoided being overtly imitative. People have a very personal connection with Jeff and Tim and what they did, he says, because they were very personal kind of artists, which is why I love them both. They took risks; how do you copy that? I don't think you should. I don't think you should try to sound like it, I think you should start with the emotion that you think fits. I think that's what Penn did [singing Jeff's parts] and that's what I tried to do.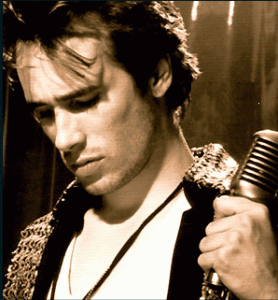 In terms of preparation, Klose says, I listened to him [Tim] very intently, and I tried to internalize the feeling that the song made me feel. I'm not gonna sound like Tim, because I'm not Tim, but I'm gonna pursue that emotion that's behind the song. But here's the thing about Tim that made it kind of difficult: he never sounds the same from one album to the next; he's different every time. And it's great, I love that it's different. It's always, ˜What's he doing now?' I love that, I have so much respect for that. The other thing was, dubbing an actor and the guitar playing"I have to do that and try to get the emotion of Tim's sound across"it's not easy.
Greetings From Tim Buckley just made its debut at this year's Toronto Film Festival, and fans of the Buckley dynasty are still awaiting word on the film's theatrical release. In the meantime, Klose"whose own most recent release is the Sacrifice EP" is continuing to pursue his oddly appropriate partnership with Jeff's early mentor and collaborator, Gary Lucas. We have a handful of songs [co-written] and we're gonna get a couple more together, says Klose. They come very easily and quickly with him. We started playing them at gigs. In fact he's sitting in with us on October 5 [at New York's Rockwood Music Hall]. We want to write some more"he had this idea that we should write a show. Gary's up for anything, he's a lot of fun, he's a very open-minded guy. So it may turn into a show, it may turn into an album, we'll see. Gary's stuff is rooted in the blues, and so the writing tends to be much more rootsy. When I write with him, I give it this more melodic sort of pop thing and then he adds this really rootsy thing. The two come together and it's something altogether different.
Greetings notwithstanding, there have been plans for another Buckley film"a more traditional, Jeff-focused biopic"bouncing around for some time. Who knows? Sometime after Klose and Lucas have fully foisted their collective vision upon the world, maybe the German-South African New Yorker will end up giving cinematic voice to yet another Buckley¦