Metal Monday: Pig Destroyer Q&A

Five years after the release of Phantom Limb, Pig Destroyer are about to make a whole bunch of grindcore fans really happy with their new album Book Burner. Just as ferocious and unforgiving as ever, this album is going to receive a lot of attention in year end lists, as it should. Of course, the second we heard about the new album we had questions, and Blake Harrison (electronics) came to the rescue with some answers.
OS: In the five years it's been since Phantom Limb, Pig Destroyer has seen a lot of change surrounding the band, including a new drummer"what of these things do you think had the most pronounced effect on the material on Book Burner?
BH: Well, I think the most pronounced influence on Book Burner was the time, we felt like we wanted the record to be lean, stripped down, fierce.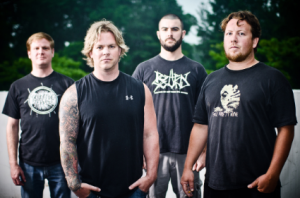 OS: How do things compare in the current practice space/studio compared to being in Brian Harvey's parents' basement?
BH: It's great, we definitely took our time building it so it would be comfortable for us to both create and chill there. The space is great and we're proud to call it home.
OS: In your recent feature with Decibel Magazine [Issue 97] you explain how Book Burner feels like an amalgamation of many of the things Pig Destroyer have done already"how surprised do you think fans will be with the new material?
BH: I don't think fans will be surprised at all, I mean it's a Pig Destroyer record and it sounds like us, I wouldn't say it's an amalgamation, but has some of the ferocity of Prowler In The Yard.
OS: With the extra time to develop the musical ideas on Book Burner, how did the approach to writing and recording the album change?
BH: Well, we had three different drummers involved with the writing of this record. Scott [Hull, guitarist] programmed most of the drums so he tried to work to the strengths of three different drummers. We wanted a meaner record, without some the art of Terrifyer or the thrashiness of Phanton Limb.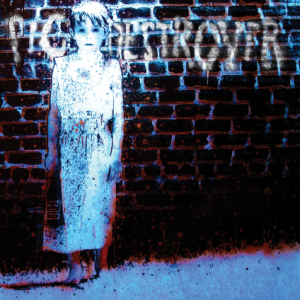 OS: Included with the deluxe edition of Book Burner is a seven song covers EP"how were the selections for this made?
BH: We wanted to do a fun covers EP, we just kind picked songs that were an influence on us, we each picked a bunch and kind of sifted through and picked the best ones or the ones we liked the most. Not too much to the process really.
OS: Some of Pig Destroyer's other albums, such as Terrifyer and Natasha, have an over-arching theme or story. What are the lyrical themes for Book Burner?
BH: There's not really a "theme" on Book Burner, I mean there's the normal song subjects like desolation, despair etc. But there's not a real theme to the record.
OS: Which songs on the album came easiest? Which seemed to be the biggest struggle?
BH: You know we practiced and jammed them so much that they were all pretty easy, the actual recording process went relatively smoothly, plus Scott really knows what he's doing behind the mixing board, so that helped a lot.
Book Burner drops October 22 on Relapse Records"you should definitely look for it. You can preorder it from Pig Destroyer's Bandcamp page as well as your standard music retailers like Amazon or iTunes.