Moneen To Support Alexisonfire For 7 Farewell Tour Dates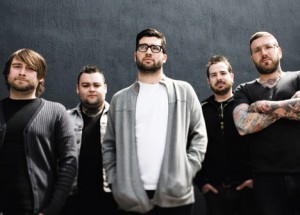 In the summer of 2011, Canadian post-hardcore rockers Alexisonfire called it quits after being together for about a decade and developing a loyal international following. The band didn't quite get to say their goodbyes, though, which is why they are playing one last farewell tour this December. Of course, who better to open for them than fellow Canadians and career-long best friends Moneen? When both bands were starting out, they did a split together and have been buds ever since, so it only seems fitting that Moneen will be joining AOF for seven dates of the tour, all of which can be found here. Supporting acts for the rest of the dates include Billy Talent, Ghost Of A Thousand, House Vs Hurricane, Fucked Up, Monster Truck, and one more still yet to be announced.
If you like Alexisonfire, then you might also enjoy OurStage's own Emerald City.
More Like This: