Dave Grohl Rejoins Queens Of The Stone Age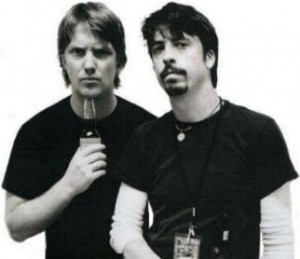 For any Queens Of The Stone Age fans, this is HUGE news. Dave Grohl, the legendary frontman/guitarist for Foo Fighters, ex-drummer for Nirvana, and generally king of all things rock has returned to the kit for buddy Josh Homme's pioneering stoner rock outfit. Although it's sad that the band had to part with former drummer Joey Castillo, having Grohl back in the mix is, in a very real way, like reuniting all of the Sankara stones from The Temple Of Doom… minus the human sacrifices, of course.
Grohl contributed drums and percussion to the famous, and arguably best QOTSA album, Songs For The Deaf in 2002. His driving rhythms mixed with Homme's deep, distorted guitar tones made for one hell of a head-banging classic. Now, with confirmation from the band's Facebook page and BBC Radio 1, we can expect more from the rock legends in the near future.
If you like Queens Of The Stone Age and/or Foo Fighters, then you might also like OurStage's own Europa.
More Like This