Album Review: Deftones – "Koi No Yokan"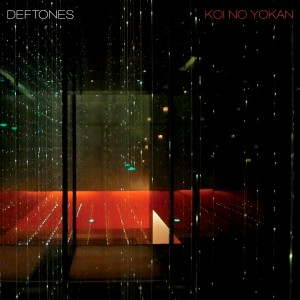 After more than 20 years, Deftones are still going strong. In fact, they may be stronger than ever these days. Their newest, highly-anticipated album, Koi No Yokan, is clearly the work of a well-seasoned group that is truly in touch with their sound and who they are as a band. However, something about the album still leaves more to be desired.
First off, if you are a fan of Deftones, then you can rest assured, this is definitely still the band you know and love. They haven't changed very drastically (not for the worst at least), and when you listen to this album, all of the components that drew you to the band in first place are still there. It is a well-produced, well-written, and meaningful record that has been graciously welcomed by fans and critics into the band's discography. Still, something about the work as a whole just does not have as lasting an impact as it's 2010 predecessor Diamond Eyes. It could be considered a close second though.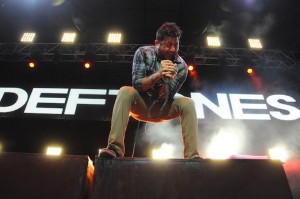 Right off the bat, Koi No Yokan"a Japanese phrase for the sense that a person feels upon first meeting someone that the two will fall in love"hits the listener hard with the deep Meshuggah-like tones of Stephen Carpenter's 7-8 string guitar in opener "Swerve City." This sound sets the stage for most of the album, especially in the tracks "Poltergeist," "Tempest," and "Rosemary," which repeats a dark and brooding riff in the breakdown with surprisingly similar tones of The Acacia Strain. While Carpenter's guitar is the first distinguished trait in the song, it's Chi Cheng's smoothly ascending and descending bass lines that carry the verse of "Swerve City." Vocalist Chino Moreno leads the track and the album as fluidly as ever, with his signature "soaring-over-the-mountains" reverb and elongated melodic phrases.
The second track, "Romantic Dreams," follows up this feeling with a pulsing 3/4 groove that alternates to optimistic riff-laden sections in 4/4. "Leathers" ups the intensity with dissonant sections of chugging and screaming, while still interlaced with emotively grandiose and flowing choruses. As mentioned before, "Poltergeist"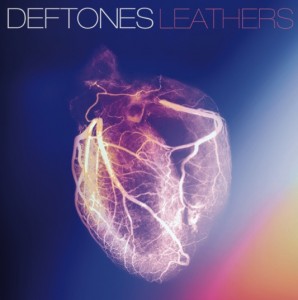 utilizes the lower and grittier qualities of the guitars, which accompany an intense 7/8 polyrhythmic intro held down by drummer Abe Cunningham"with handclaps that are sure to make this song an interactive crowd favorite.
"Entombed" is a nice change of pace for the album. The feeling of this track can largely be accredited to Frank Delgado's synth work, which provides a harmonically rich and ambient foundation for an overall uplifting song. When combined with droning delayed guitars and Moreno's expansive vocals ("Shapes and colors are all I see/Shades of colors are all I feel"), this spacious and electronically grounded track sounds like it could easily be on a Team Sleep album (Moreno's side project).
The variations between the first half of the album are more or less reflected throughout the second half as well, making for an overall pleasant yet somewhat unmoving experience. The song "Rosemary" contains an interesting dynamic balance between dark intensity and soaring ambience, but the closing track, "What Happened To You?"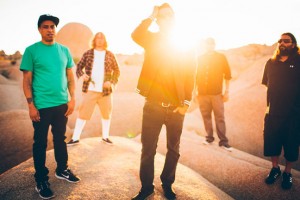 is the only song on the album that seems to stand out slightly more than the others due to upbeat rhythms by Cunningham and a sort of "bouncy" bassline by Cheng. If Deftones want an honest answer to the question posed by the title of this final track, I would have to say,"nothing." Nothing happened to me. I enjoyed the album for what it was, but no part of it stuck with me afterward.
Despite some dynamic variations, the whole experience of Koi No Yokan felt very one dimensional. One could argue that, since their formation, Deftones have only gotten better with each album, but this one leads me to believe that they may have finally plateaued. That being said, Koi No Yokan isn't a bad place to level out. There is nothing overtly groundbreaking about it, but it is still better than a lot of other music coming out these days. I just feel like whatever edge that Diamond Eyes may have had seems to be missing from Koi No Yokan.
If you like Deftones, check out OurStage artist Moving Atlas.
More like this:
Stream New Deftones Album
Rock ˜n' Roll Call: The Best Rock Albums of 2010
Metal Monday: Nu Metal Lives On!