Dallas Green Finshes Recording New City And Colour Album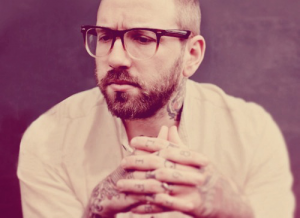 All you City And Colour fans out there, get ready for Dallas Green's next installment of folksy sorrow through soulful singing. According to the Canadian singer-songwriter's Instagram, recording for the new album is finally done "right before the final #alexisonfire tour!" For those of you who don't know, Green's former post-hardcore band Alexisonfire, who broke up last year, are about to embark on a long overdue farewell tour starting on December 2nd in London, UK. While it is sad to see them go, the world has a lot to look forward to with City And Colour's newest release.
If you like City And Colour, then you might also like OurStage's own Justin Branam.
More Like This:
Moneen To Support Alexisonfire For 7 Farewell Tour Dates
P!nk Announces Surprising Support For Upcoming Tour
Crossroads: When Fans And Bands Go Their Separate Ways