Watch The Official Trailer For Dave Grohl's "Sound City" Documentary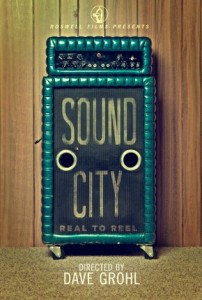 After almost 2 years of waiting, we can finally prepare for Foo Fighters frontman Dave Grohl's debut documentary Sound City. The film, based around the history and significance of Sound City Studios in Los Angeles, California, is set to premier at the 2013 Sundance Film Festival in Park City, Utah, which starts on Jan. 17. The official release date will be some time in February.
For those of you who have been following the production, you may have watched plenty of clips, but now witness the official trailer right here.
More Like This:
Dave Grohl To Direct And Produce ˜Sound City'
Dave Grohl Confirms Foo Fighters Hiatus
Documentary, Rockumentary, Popumentary