Exclusive Q and A: Into It. Over It. Talks Full-Band Tour, Songwriting, Growing Up

After several years of crafting his punk-influenced solo acoustic songs to perfection, Evan Weiss finally took his Into It. Over It. project on the road with a full band this fall. The result was a raw, fully-imagined version of the electric songs off of PROPER, his last full-length album. We caught up with Evan to chat about his experience playing his songs with a full band, writing about the people around him, and his 52 Weeks project of writing a song a week for a year.
OS: What was the experience like to finally play your songs with a full band in front of an audience for the first time?
Evan Weiss: It was something else. The very first show was in Cleveland. The room had to be 780 degrees. It was rough. The stage lights kept cutting out. It seemed like everything was going wrong, but it didn't matter. Everyone was just so happy that it was happening. After the first show, all of the jitters and technical problems were gone and the rest of the tour went off without a hitch. There was something really special about that first one though.
OS: In the mini"documentary for the full band tour announcement, all of the other band members have jobs. How did you make the tour work around their other commitments?
EW: They were all able to take off two weeks. None of them had really used any of their vacation time. Tour became their vacation. Going on a two week trip wasn't a burden. They all had a blast. I think going back to work afterwards was kinda tough for all of them.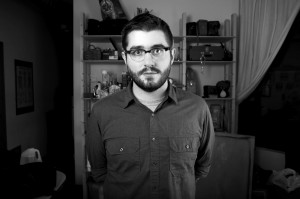 OS: You've said that Matt, Owen, and Nick won't be permanent members of the band after this tour. What are your plans for performing full"band arrangements of your songs in the future?
EW: Wish I had an answer for this. There will be another band, but it's not on the forefront currently. I have to write. Any full band shows in the next series of months will be with those three guys.
OS: One of the themes of PROPER that you've mentioned before is the gradual transition process into adulthood. Do you feel like that process is different for musicians, or other people who perform for a living?
EW: I didn't start performing for a living until I was 26. I had had a series of adult jobs and adult livings prior to this living. I think the process of growing up is different for everyone. It was less about being a musician or getting older and more about realizing that I can't be young forever. That I can't keep making the same mistakes over and over again.
OS: A lot of your songs are addressed to an unnamed you, who changes from song to song. Do you ever worry that the people who you've written songs about will know who they are if they hear your lyrics?
EW: Everyone who has a song about them knows they have a song about them. I usually send them to the people when they are finished as soon as possible. I don't worry about it. It's how I feel. More of the Proper or IIOIKOJI songs didn't see much of a backlash. The people I'm surrounding myself with know that having something written about them is a possibility. However, when I was doing 52 Weeks, a bunch of people got upset over different courses of the year. It was new to people. I was making enemies with honesty.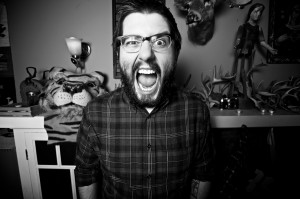 OS: Your 52 Weeks project is getting the box set treatment from No Sleep Records as a celebration of the full band formation. Did the rigor of that project change how you write songs in general?
EW: It was how I started writing songs with this project. I think it set the tone for the vibe of IIOI which was nice because that tone is that there are no rules to writing songs.  Before 52 Weeks, I used to sit and slave over songs for months. It helped me form a songwriting style and helped me realize that sometimes, less is more.
OS: On Embracing Facts you talk about "the minor chords that you and I simply can't afford." Is that a reflection on the hardship of making a life out of music? Have there been times that have tested your resolve to continue playing music as a career?
EW: That song is about falling out of love. It's referencing very specific elements of an old relationship. We weren't making each other happy any more. Us both being broke was just an added twist of the knife. The song isn't metaphorical whatsoever. It's very literal.
Check out the video for "P R O P E R" below and catch Into It. Over It. on tour in December.
More like this: