Exclusive Q and A: Matt Pond Talks Palm Reading, "PA," Professors

Since 1998, Matt Pond has been releasing perfectly crafted indie rock albums under the moniker Matt Pond PA, but with his most recent release The Lives Inside the Lines in Your Hand, Pond has dropped the "PA," indicating a definite shift in tone. We caught up with Pond to chat about the songwriting for the new record, what he loves about being on the road, and the allure of a career in academia " were he not to be in a relentlessly touring rock band.
OS: The loss of the PA from your name signals some type of change in mentality or style. How would you compare your upcoming album to [2010's] The Dark Leaves?
Matt Pond: I finish every album with some kind of staggering realization. It's not the objective, but it always happens. As we worked on the album, each member slipped away. So that by the end, it was just me and Chris Hansen. Incidentally, Chris is my best friend and the best musician I've ever played with. And that's not hyperbole. I guess The Dark Leaves was about acceptance and The Lives is about defiance. Because of this, I couldn't hold onto the "PA" anymore. I don't know if I was fired or promoted, but I definitely feel different.
OS: You've been working on this record for over two years. Did tracks written at the beginning of that period versus ones written at the end of it sound differently?
MP: I'd like to believe we blended them well. Or rather, their differences are what make them work. The key to finishing an album is letting it go. It will never be perfect. Some songs were written over four years ago. Some in the last six months. To record and mix them together into a coherent story was a miscalculation gone right.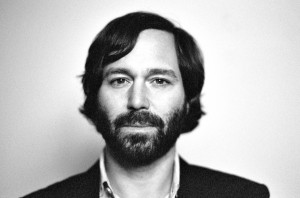 OS: The title of the new album immediately brings to mind palmistry and palm reading. Is that at all related?
MP: Definitely. I'm not an expert on the practice, but it's an experience that sticks in my mind " a stranger, feeling my hand and telling me everything about myself. Things about myself I don't even know. Even when it's wrong, it's an attempt at understanding. I love it.
OS: It's very cool that you decided to give away The Natural Lines (the accompanying acoustic EP to the full-length) for free on Noise Trade. What was the thinking behind that decision?
MP: I like being able to give away music in our modern world. It's a way of connecting with people without any expectation. It's a better way of being myself.
OS: You do a great version of Pillar of Salt by The Thermals on that EP.  What drew you to recording that track in particular?
MP: My take on tackling covers is that it's homage. And I think it's one of the greatest songs of all time.
Just like giving away music, it's freeing. There's no over-thinking, there's no money. It's just about the songs.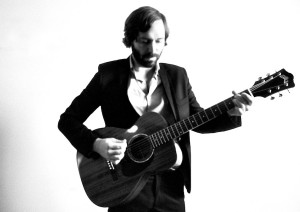 OS: You've mentioned imagining being a lazy history professor if you weren't making music.  Were you every actually attracted to academia at a certain point?
MP: I wanted to live the life of an academic. The pipe, the leather-bound books, the Wingback chair, the pastoral views of a perfectly manicured garden. Everything I imagined myself doing seemed like an act. It was just matter of choosing which person I wanted to portray. So when I stumbled on music, I was totally shocked to find a way to be myself. Scarily myself. As we move further and further into the future, there are fewer and fewer places to hide. And I am not as dignified as the professor I once wanted to be.
OS: You'll be touring with a great group of artists in February and March. What are you looking forward to most about touring with those bands?
MP: As much I am fan, the real excitement comes from the fact that we'll all be facing a series of unknowns together. Touring is like eternal life and the end of the world, all in one. I love conversations lit up by the green glow of the dashboard. I love friendly fights about where to eat. I love a good game of "Extreme Circumstances" and then those extreme circumstances coming true. I love meeting fans and I love a kickass bonfire at some stranger's house. Let's do this.
Pick up Matt Pond's new album The Lives Inside the Lines in Your Hand out on February 5, and check out the lyric video for the single "Love To Get Used" below.
More like this: