Arctic Monkeys Pay Tribute To Lou Reed With Live Performance Of "Walk On The Wild Side"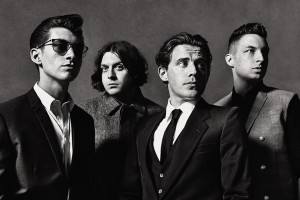 The music industry is still recovering from the tragic loss of Lou Reed over the weekend, and slowly but surely the tributes have begun to roll out.
Performing before a sold-out crowd in the UK last night, rock outfit Arctic Monkeys became one of the first groups to pay homage to the fallen icon in a live setting with a stunning rendition of Reed's smash hit "Walk On The Wild Side." The song was performed as the introduction to the band's encore, and before they began frontman Alex Turner counted them in as the crowd went wild. You can view a high quality fan-shot video from the performance at the end of this post.
Comment below and let us know what you think of Arctic Monkeys' take on this classic song.