On My Honor Cling To A "Gypsy Summer"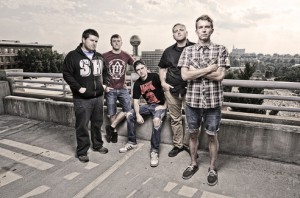 A hard fact of life is that everyone goes through dark times. The going gets tough, as they say, and at times it can seem near impossible to carry on. On My Honor have written an anthem for those times, and this afternoon that anthem was given its own music video.
The trees may claim that it's fall and the wind may make it feel like winter, but the "Gypsy Summer" is alive and well in the latest video from rising pop-punk act On My Honor. The track describes how the best times in life often follow the toughest obstacles with a chorus that is simply too catchy to deny. The video blends performance footage with a tongue-in-cheek tale of young love (or so you think), which works even though it has little-to-nothing to do with the song itself. You can view the video below.
I Never Deserve the Things I Need, the newest album from On My Honor, is available now.