Neck Deep Debut "Crushing Grief (No Remedy)"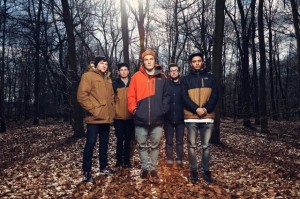 UK pop punk outfit Neck Deep have released the official video for their latest single, "Crushing Grief (No Remedy)."
When you throw out every song written about girls and nonsense, the heart of pop-punk has always focused on friendship and doing whatever it takes to hold on to the ever-fleeting feeling of youth. With this in mind, Neck Deep turned to their fans for help with the video forn"Crushing Grief." The band requested that fans send in clips of themselves doing what they love, and apparently dozens responded. The band used the submitted content to create a montage video accompaniment for their song. You can view the video below.
The subject matter of "Crushing Grief (No Remedy)" might not be much different than that of every other pop-punk song in the last five years, but thanks to creative musicianship and songwriting, the song manages to stand out as something special. Comment below and let us know your thoughts on the single.
Neck Deep signed with Hopeless Records earlier this year, but have yet to release an album with the label. Their debut, Wishful Thinking, is expected to be released in January 2014.