Aer "Won't Smile" In New Video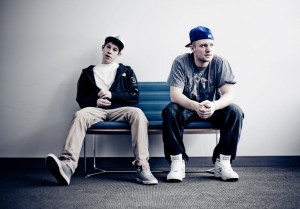 Popular underground pop-rap outfit Aer has released the official video for their new single, "Won't Smile."
In the early days of any artist's career, there is a hunger in their vocal delivery that reflects just how much making it means to them. As the artist begins to find success, some of that aggression gives way to perspective, and suddenly they have a slightly more tame sound to offer listeners. "Won't Smile" is the softer side of Aer, but lyrically it's just as hard-hitting as anything in the group's discography. The song and video deal with the differences between people and the struggle we all go through in order to gain acceptance and/or belong. Everyone has their own path to follow, and Aer won't judge you if you don't judge them. You can view the video at the end of this post.
Aer have garnered international attention for their blend of urban and Top 40 sensibilities, but for whatever reason they've yet to crack the Top 40 stateside. "Won't Smile" could be a game-changer, offering a relaxed and fun track at a time when bass-heavy club beats are dominating the pop landscape. Comment below and let us know your thoughts on Aer's new material.
A self-titled album from Aer is expected to arrive in January. Follow OurStage on Twitter for updates on the group's activity in the weeks ahead.