Kevin Devine Releases "Private First Class" Lyric Video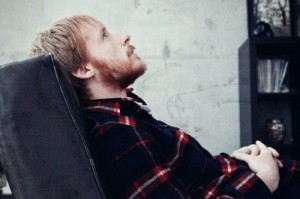 Just a week after releasing two brand new albums, indie rock favorite Kevin Devine has delivered a stunning new lyric video.
"Private First Class" continues Devine's long-running streak of crafting angsty indie rock jams that evoke a sense of both love and rage. The visuals mirror lyrics about a country torn apart by war and politics, with stock footage of war, and while a lot of the archived clips may be familiar to some, there is no denying their power when paired with Devine's heartbreaking lyrics. You can view the video below.
Kevin Devine took to Kickstarter in early 2013 to fund his most recent album, and the response from fans was so overwhelming he ended up having enough money to record two separate releases. Both albums, which are titled Bulldozer and Bubblegum, are available now wherever music is sold. Comment below and let us know your thoughts on the video.