Enter Shikari Debut "Rat Race"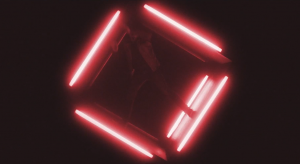 The wait is over, friends. Enter Shikari have returned with another killer single to keep you hungry for the band's future touring efforts.
2013 has been a bit of an experimental year for Enter Shikari. The band released a slew of singles throughout the year instead of a full-length album, and that strategy seems to be a roaring success. The band has remained in headlines throughout the year and delivered killer songs, but never gave fans so much at once that they felt overwhelmed. Instead, Enter Shikari have given everyone just enough to quench our thirst for their unique brand of genre-bending future-rock, and "Rat Race" is yet another serving of exploratory goodness that will have you headbanging all day long. You can stream the song and view the accompanying video, which features the members becoming trapped in tiny spinning boxes, below.
Lyrically speaking, "Rat Race" dives into the monotony of human life. We're born, raised to work, then work until we die, but why? Is it really the best for us? Vocalist Rou Reynolds is not sure, and throughout the course of the track he vents his frustration about the process and how he feels we're rushed into it. Pretty typical themes for the band, but I'll be damned if it doesn't strike a chord. Comment below and let us know your thoughts on Enter Shikari's latest.
"Rat Race" will be released as a digital single on November 4 in the UK and on November 5 in the US.