Motion City Soundtrack Release "Inside Out" Lyric Video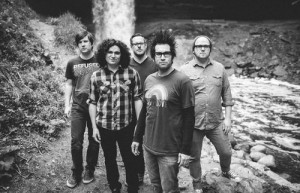 Following the recent release of their new digital single, Motion City Soundtrack have released a new lyric video for "Inside Out" that might just be the highlight of your day.
The evolution of Motion City Soundtrack has taken them from their early days as pop-punk sweethearts to their current status as an alternative rock powerhouse with a unique philosophical perspective. "Inside Out" is yet another confessional entry in their catalog of songs about being uncomfortable in one's own skin. Check out the official lyric video below.
It's unclear at this point whether "Inside Out" is a stand-alone single or the beginning of a new album promotional cycle, but it's definitely a strong single either way. Comment below and let us know your thoughts on the track.