Gin House: Ernie Ball "Save Your Strings" Country Winner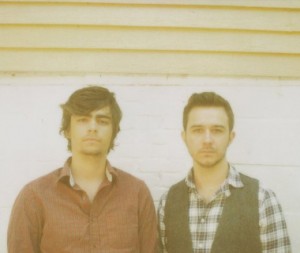 The third and final installment of our 2013 Ernie Ball Save Your Strings Competition was the search for one great artist in our country category to win a year's supply of strings and accessories. We've previously introduced you to our pop winner, Biscuits & Gravy, and our rock winner, The Jellybricks. They will now be joined in consideration for the grand prize " an endorsement deal with Ernie Ball and a Music Man guitar for each player in the band " by our country winner, Gin House.
Gin House has a winner with their great country porch stomper Roots, a perfect title for this band, whose other songs reveal a passion for all kinds of Americana beyond country " blues, folk, and even classic pop. The main driver behind Gin House is Brandon Clark, who sings with a voice like tarnished gold " built for radio, but with a deep character, and sounded with conviction. Check out the appropriately slow-burning stunner The Fire Is Alive for evidence. Clark founded the band in 2011 with Paul Lynch, and the following year released their self-titled 5-song EP, which features Roots. In support of the release, Clark hit the road with Austin Renfroe, hitting colleges from the Northeast to the upper Midwest. Sad to say we missed them last time around, but we won't that mistake again.
All of the songs from the EP are currently posted on their OurStage page " highly recommended listening. Stay tuned for the selection of the Ernie Ball Save Your Strings Grand Prize winner.
More like this:
Biscuits & Gravy Win The Pop Edition Of Ernie Ball's Save Your Strings Competition
The Jellybricks Win A Year Of Free Strings From Ernie Ball
Dawes Release New Single, From A Window Seat, New Album Trailer